At 56 years old, Hollywood actress Salma Hayek looked stunning in a vibrant fuchsia swimsuit while enjoying quality time with her husband by the pool.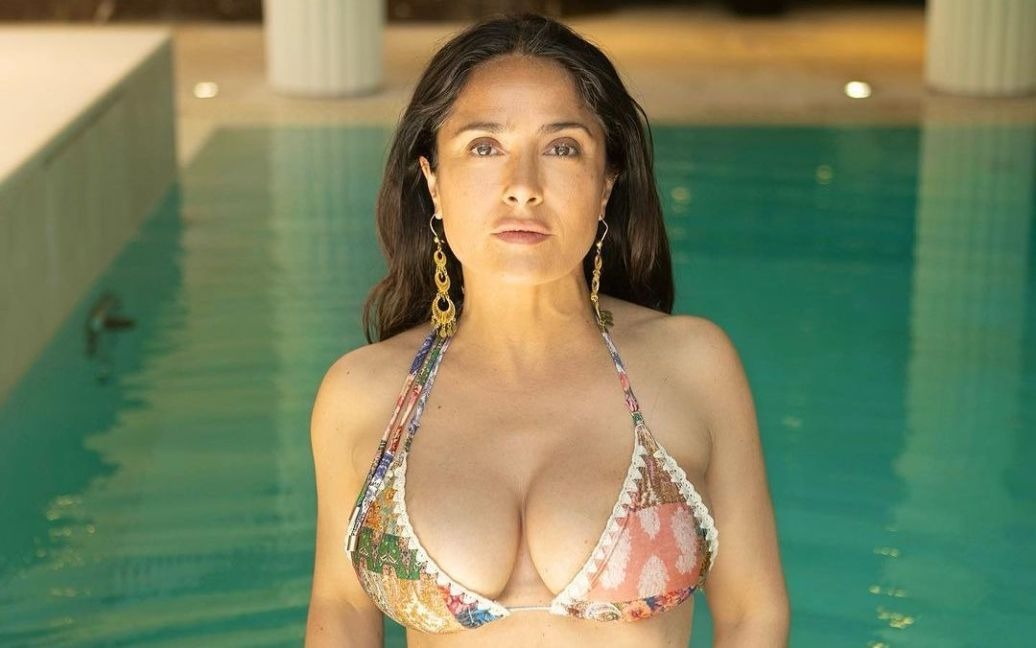 In the sunny photos, Salma proudly displayed her flat stomach and ample bust, opting for a makeup-free look to give her skin a break.
The actress also shared an adorable picture with her husband, Francois-Henri Pin, a French businessman.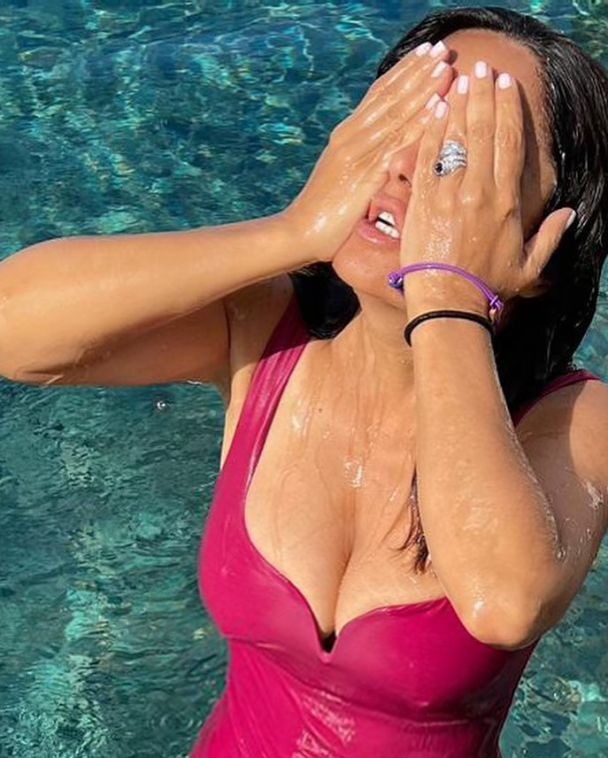 In the photo, Salma playfully jumped on her husband's back as they swam in the pool, embracing him tightly.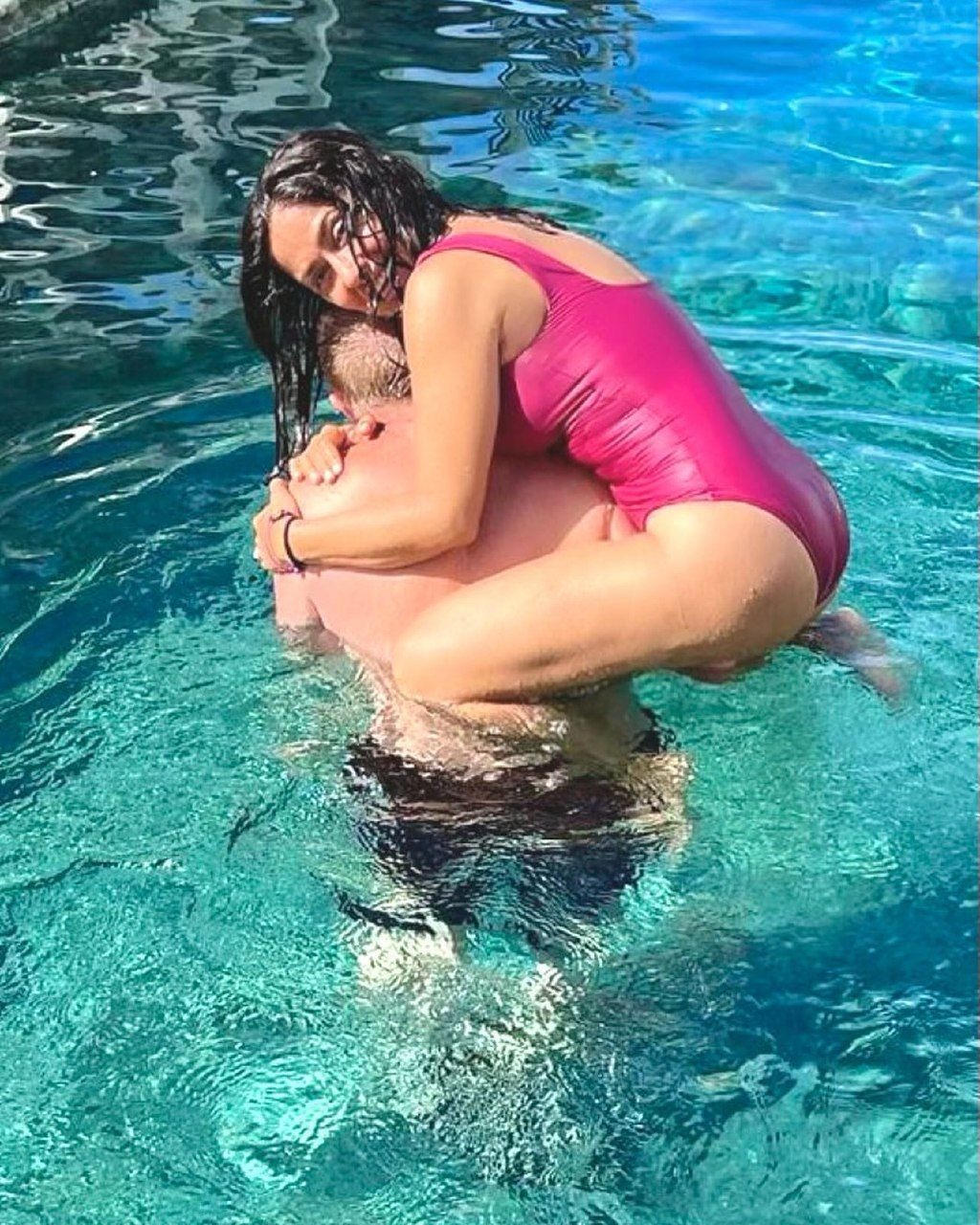 Salma expressed her joy in basking under the sun, surrounded by water and love during their holiday.