Vanessa Kirby, Tom Cruise's 35-year-old partner, made an appearance at the premiere of "Mission: Impossible: Deadly Reckoning," but not without facing a moment of embarrassment caused by her outfit's straps.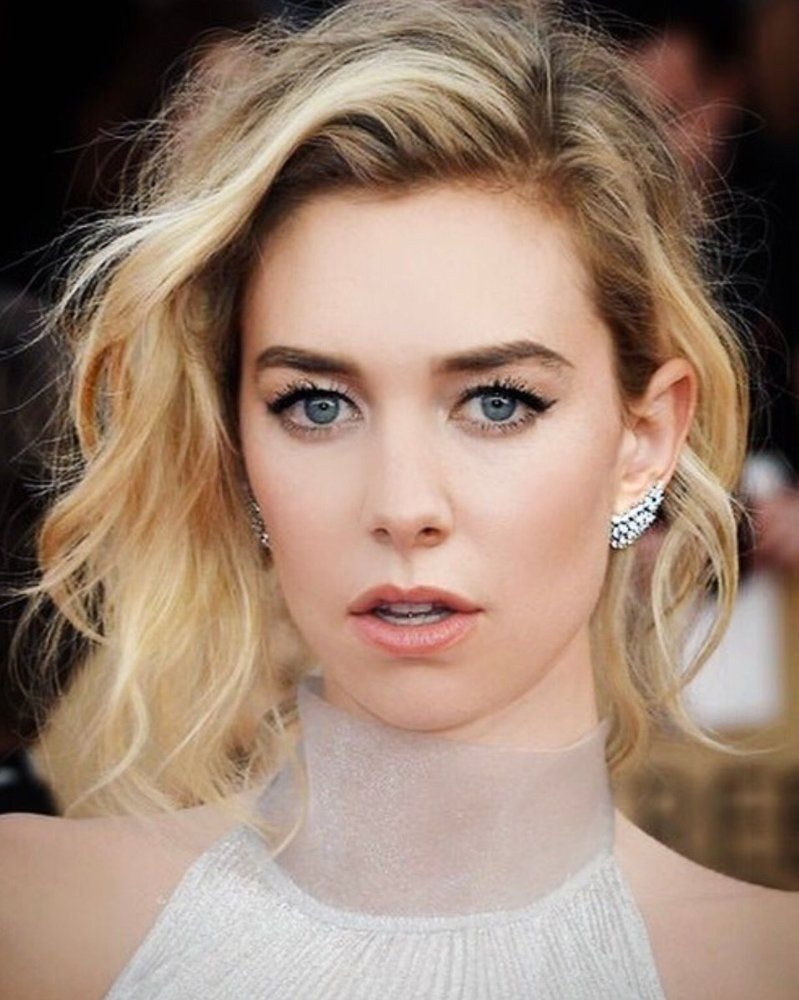 Supporting Tom Cruise in New York, Vanessa showcased a stunning look crafted by her stylist, Carla Welch. She opted for a long caramel dress from Schiaparelli's Spring/Summer 2023 collection, featuring delicate spaghetti straps. Vanessa, confident in her well-toned figure, chose not to wear a bra.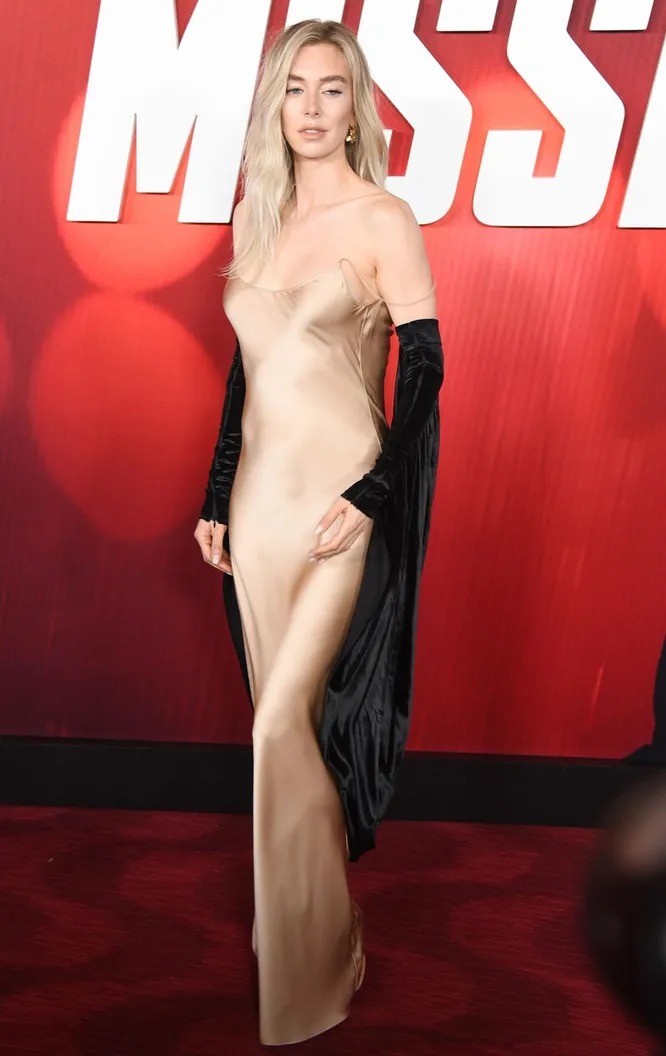 Her makeup emphasized thin eyeliner, pink blush, and coral lipstick, while her long wavy hair cascaded gracefully over her shoulders. Adding to her ensemble, she wore a chic cape that extended to the elbows and could be folded into a shawl. Large gold earrings completed her elegant jewelry choice.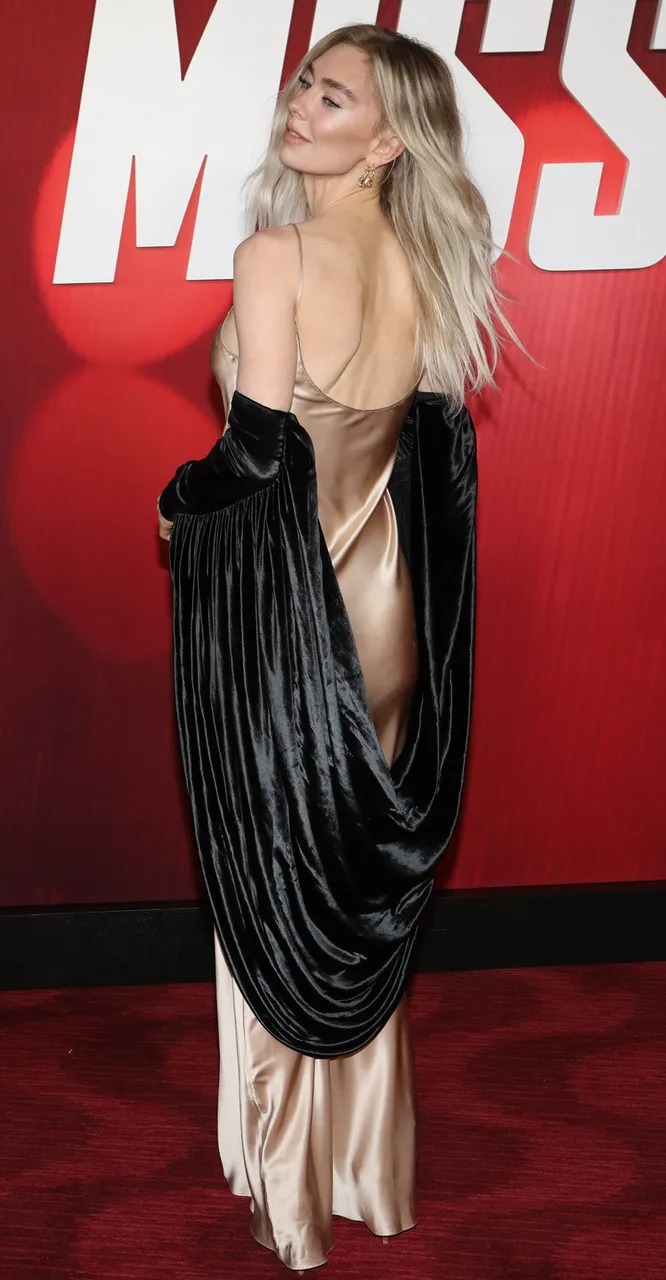 As Vanessa gracefully walked the red carpet, radiating glamour, a slight mishap occurred when one of the thin straps slipped off, revealing a part of her chest. Luckily, Tom Cruise acted swiftly, catching the strap in time and preventing a major wardrobe malfunction. While visibly surprised, Vanessa handled the situation with composure, quickly adjusting her dress and continuing to pose with a dazzling smile, albeit with increased caution.
In the highly anticipated "Mission: Impossible" sequel, Vanessa will reprise her role as Alanna Mitsopolis, also known as the "White Widow." During the event, she interacted with Swedish actress Rebecca Ferguson, who plays MI6 agent Ilse Faust in the film. Notably, this marks the third appearance of Rebecca's character in the movie series.