Kim Kardashian, the renowned American TV star, made her way to Italy to grace a fashion show. Adorned in a stunning dress by Dolce & Gabbana, she exuded elegance alongside her mother, Kris Jenner.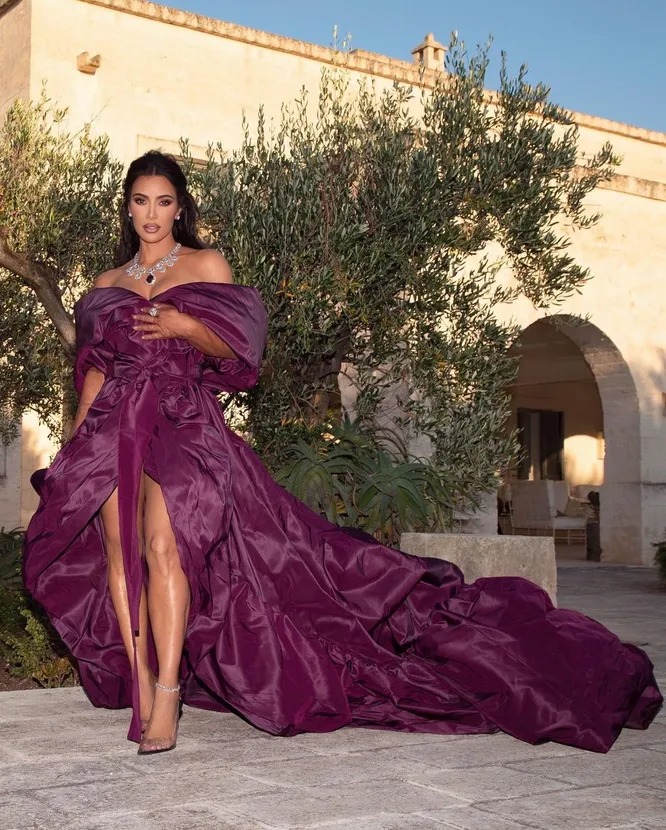 The star-studded event also saw the attendance of other notable celebrities including Philip Kirkorov, Christian Bale, Helen Mirren, Venus Williams, and Erling Haaland.
Kim captivated onlookers with her glamorous appearance, donning a sleek ponytail and captivating makeup. Her puffy plum-colored dress, accessorized with gloves, pumps, and exquisite jewelry, added a touch of sophistication to her ensemble.
Taking to social media, Kim shared photos of her ensemble, earning compliments from her sister Khloe and adoring fans.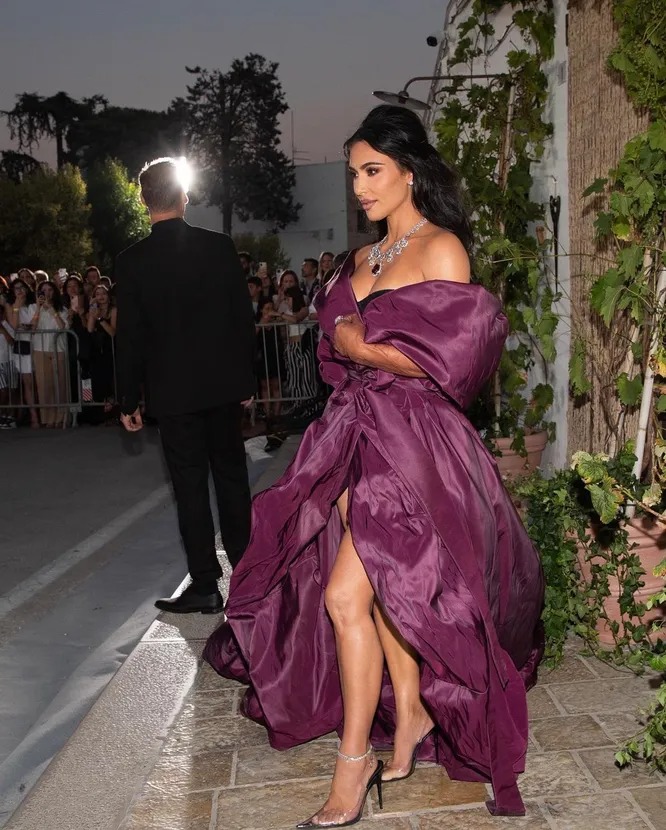 Philip Kirkorov made a bold statement of his own, and a business-related dispute between Kim and her sister Courtney emerged regarding her wedding.
What are your thoughts on Kim's dazzling dress?
Feel free to share your opinions in the comments below.