Kendall Jenner, a renowned American model, made a notable appearance at Paris Fashion Week, leaving a lasting impression with her distinctive ensemble. The fashion show, curated by designer Simon Porte and drawing inspiration from Princess Diana's iconic style, took place in the vicinity of the Palace of Versailles.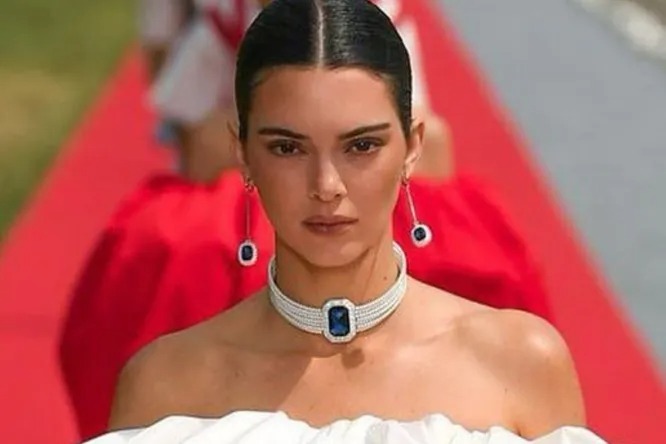 On the runway, Kendall confidently showcased a long white dress that featured a unique design, accentuating her shoulders and accentuating her figure. Complementing the outfit were elegant white high-heeled shoes and exquisite jewelry, including a choker and dangling earrings reminiscent of Princess Diana's renowned necklace. Kendall's hair was elegantly styled in a neat bun, while her makeup showcased bronze tones.
While the dress garnered mixed reactions, with some fans humorously pointing out its resemblance to a baby diaper, Kendall's beauty and self-assurance remained widely admired.
Among the other noteworthy models at the show was Emily Ratajkowski, who made a striking statement in a monochrome ensemble consisting of a white bustier top, voluminous sleeves, a tutu skirt, and stylish strappy shoes. Her carefree curls and bold scarlet lipstick perfectly complemented her overall look.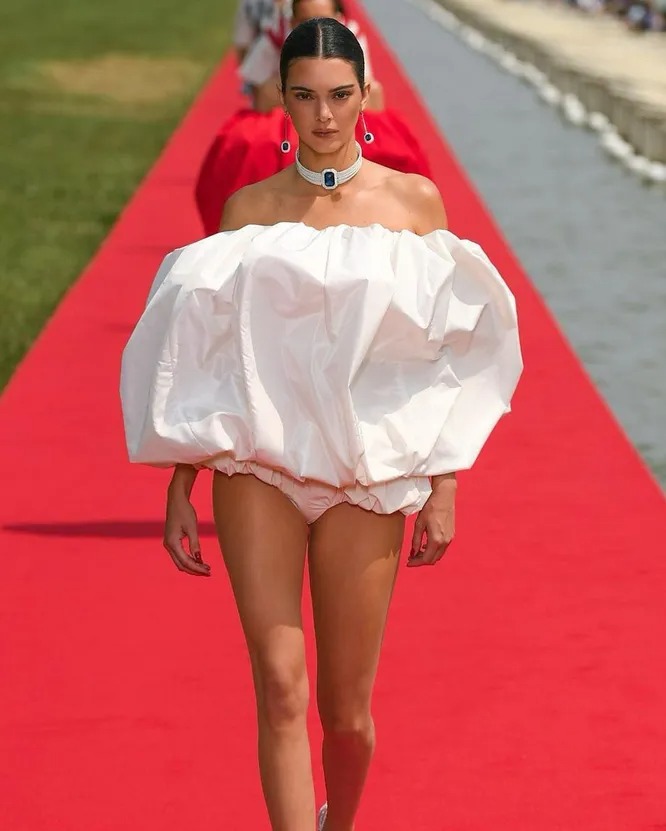 In a separate incident during the event, Kendall's younger sister, Kylie Jenner, had a near mishap during a photo shoot when she almost lost her bikini top.
During Paris Fashion Week, the presence of top model Natalia Vodianova and her husband at the Louis Vuitton show added further star power to the event.