Nicole Kidman, renowned for her impeccable fashion sense, continues to captivate with her stunning outfit choices. Back in 2008, during a photo call in Tokyo for her film "The Golden Compass," she stole the spotlight with an extraordinary black dress.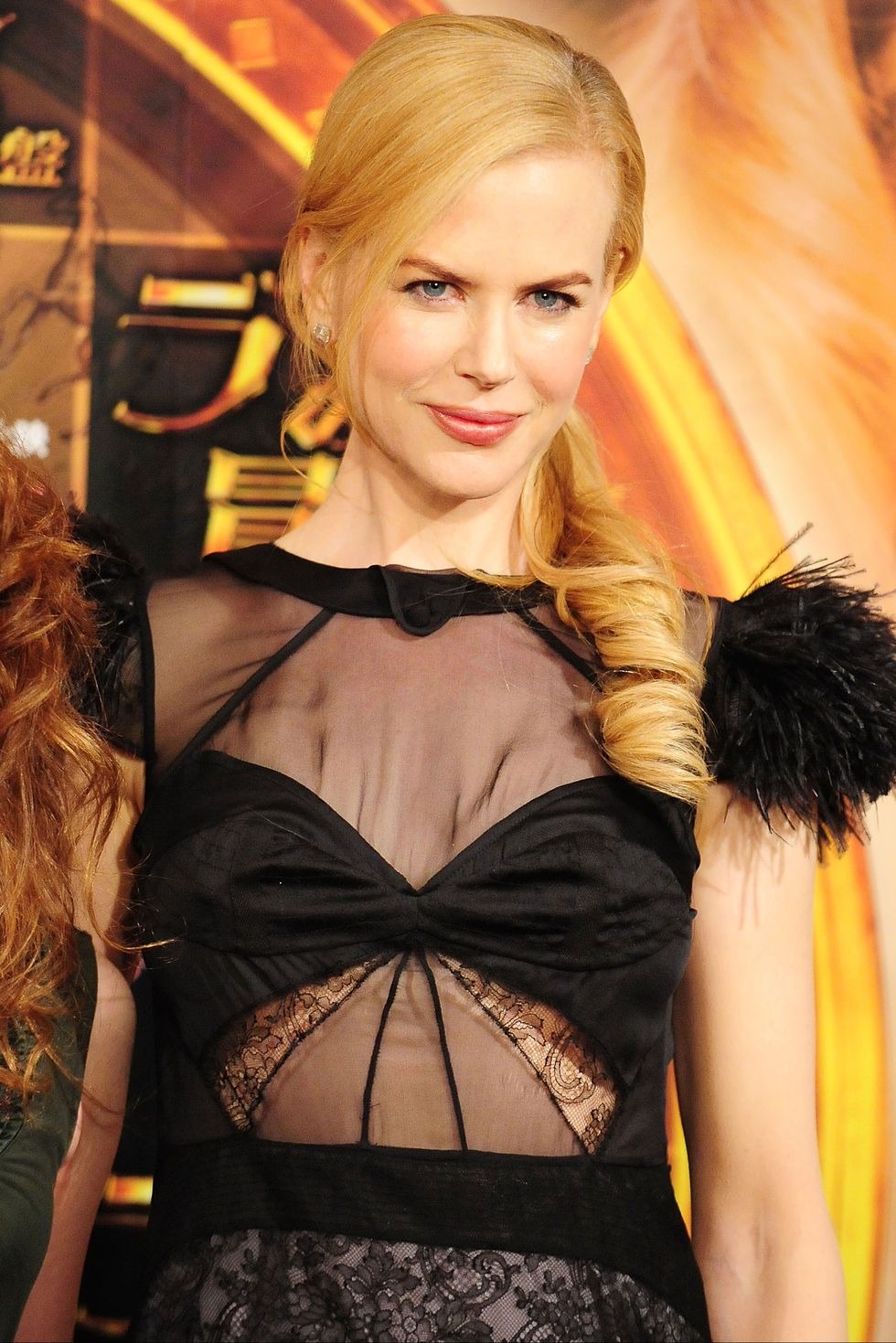 The dress boasted a captivating blend of textures, featuring a silky skirt adorned with tulle, intricate floral lace designs, and a playful bodice combining ruched and sheer elements. Adding a touch of rock and roll allure, the dress also showcased fringed shoulders while exuding an overall sense of elegance. Nicole complemented the ensemble with black kitten heels, a diamond bracelet, and subtle stud earrings, allowing the dress to take center stage.
Her blonde locks were styled into a side-swept curly ponytail, while her makeup featured black eyeliner and a muted plum lipstick, adding a touch of allure. In a Vanity Fair interview, Nicole shared her secret to nailing the perfect look—feeling relaxed and having the freedom to dance. According to her, a dress should enable movement and a sense of enjoyment.
With this philosophy, it comes as no surprise that Nicole consistently radiates effortless glamour on the red carpet. Her fashion choices inspire us all to join in the celebration and let loose with a dance of our own.