Lindsay Lohan, the American actress, recently made an exciting announcement about her pregnancy, sharing insights into her journey towards motherhood. The 36-year-old actress is happily married to financier Bader Shammas, and they are eagerly looking forward to the arrival of their first child.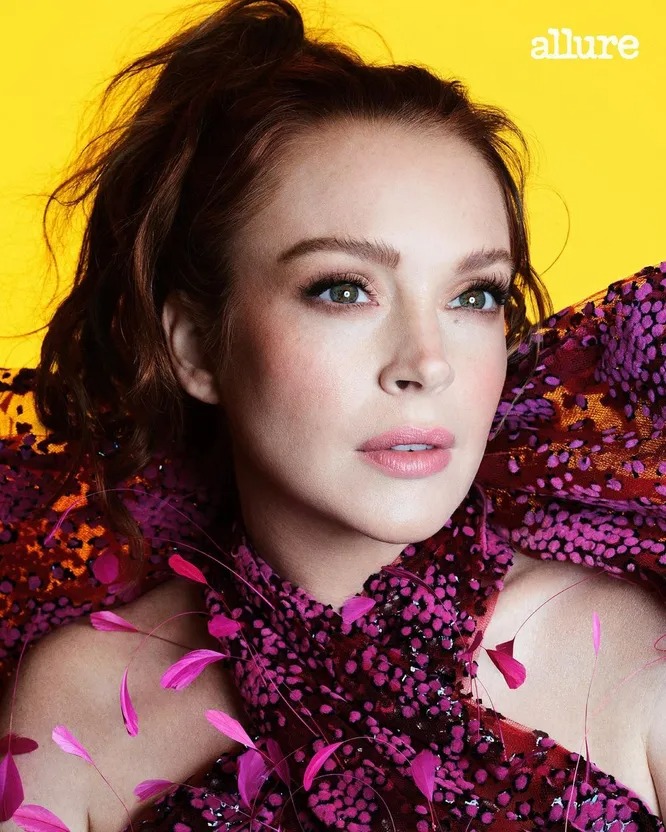 In a recent photoshoot for Allure Magazine, Lindsay proudly displayed her baby bump, embracing the physical changes that come with pregnancy. The magazine captured Lindsay in various stylish and glamorous outfits, showcasing her radiant pregnancy glow. She confidently wore different ensembles, including a monochrome dark outfit, a latex top paired with wide-leg pants, and a beige jacket over her bare belly.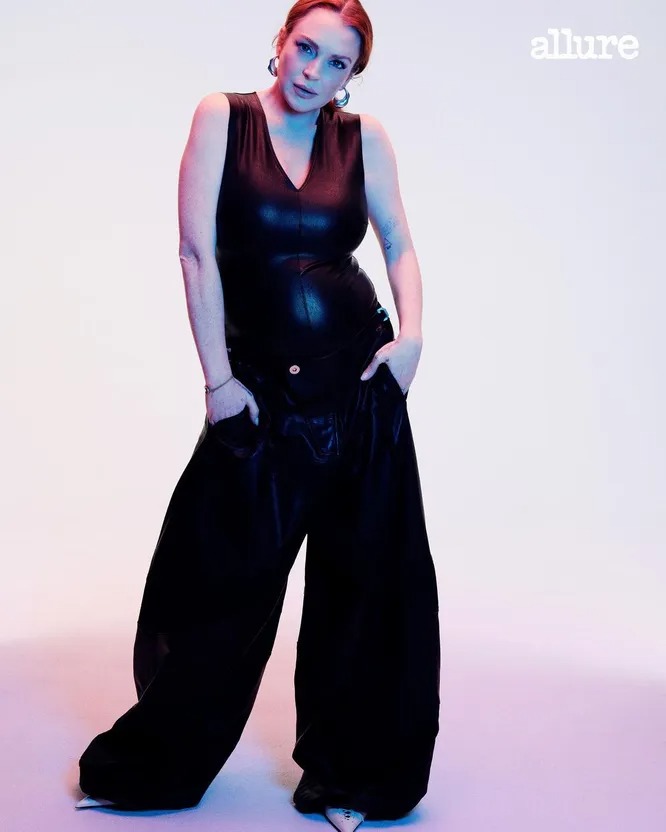 Lindsay also shared details about her husband's reaction to the news of their expanding family. When she revealed her pregnancy to him at five and a half weeks, his response was nonchalant yet heartfelt. Lindsay playfully recounted how she casually entered the room and placed the pregnancy test on the table, asking him to guess its meaning. Bader's simple yet heartwarming reply was, "Is it us?" Lindsay happily shared.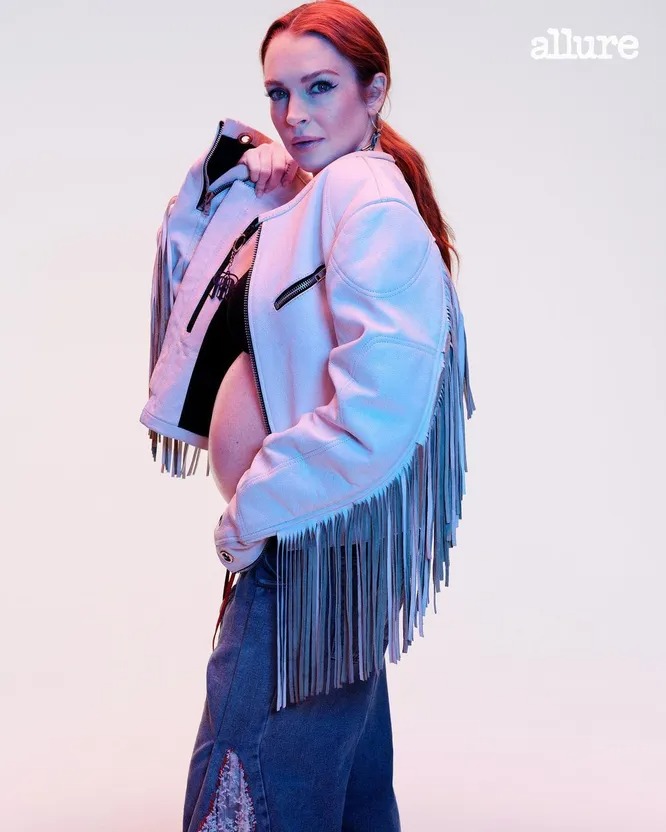 During this special time, the expectant actress admitted to experiencing heightened emotions. She found herself shedding tears of joy during her baby shower and being deeply moved by even the smallest gestures. Lindsay expressed her excitement about the upcoming experience of becoming a mother and eagerly awaits the feelings and joys that it will bring.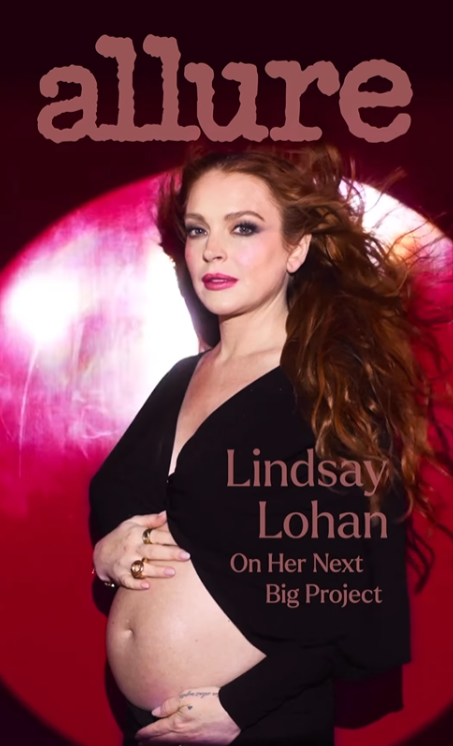 As she embarks on this new chapter, Lindsay has sought advice from her former co-star Jam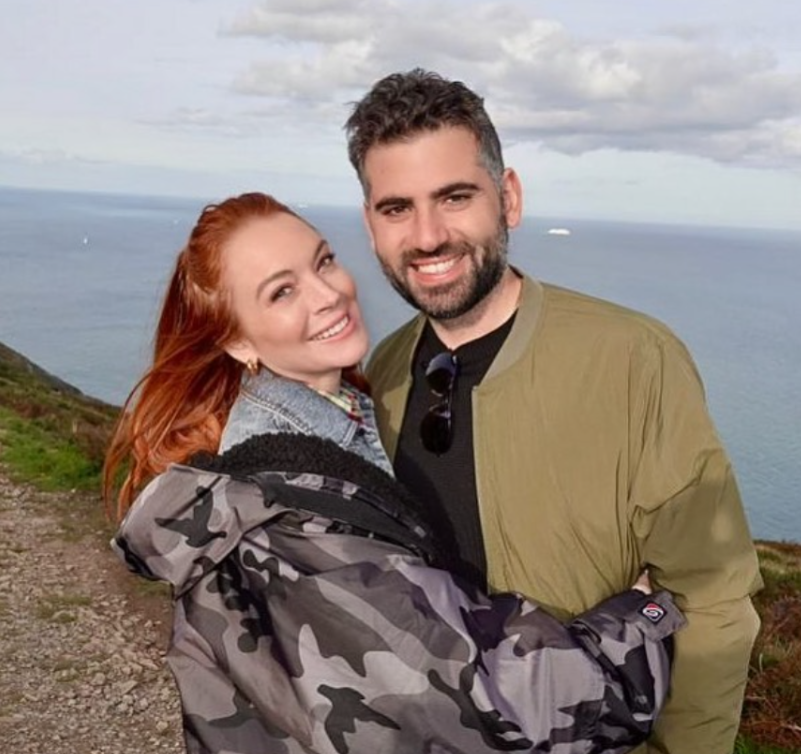 ie Lee Curtis, who played her mother in the movie "Freaky Friday." Curtis suggested that Lindsay should bring her child to work, assuring her that everything will work out fine. Lindsay appreciates the guidance and support from fellow actresses who have shared their wisdom and experiences in raising children.
With her pregnancy journey in progress, Lindsay Lohan exudes happiness and eager anticipation for the future, eagerly awaiting the arrival of her first child.