Elizabeth Hurley, the renowned Hollywood star, continues to defy the notion of aging with her fit physique, flawless skin, and radiant beauty. Her secret lies in a dedicated routine of regular exercise, a healthy diet, and meticulous skincare, which includes cosmetic procedures.
Unafraid to showcase her enviable figure, Elizabeth often turns heads with her choice of revealing outfits. From skimpy dresses to micro bikinis, she confidently embraces fashion designed for women of all ages, exuding confidence regardless of societal expectations.
Approaching her 58th birthday, Elizabeth fearlessly embraces daring and bold looks that captivate attention. Recently, she shared a photo on social media donning a black T-shirt with a vibrant pink print, paired with revealing underwear and striking shiny boots reaching mid-thigh. A chic gray fur coat and star-shaped sunglasses completed her ensemble.
Her striking appearance left a lasting impression, with the combination of revealing underwear and over-the-knee boots emphasizing her elegant legs, enviable even by Victoria's Secret model standards.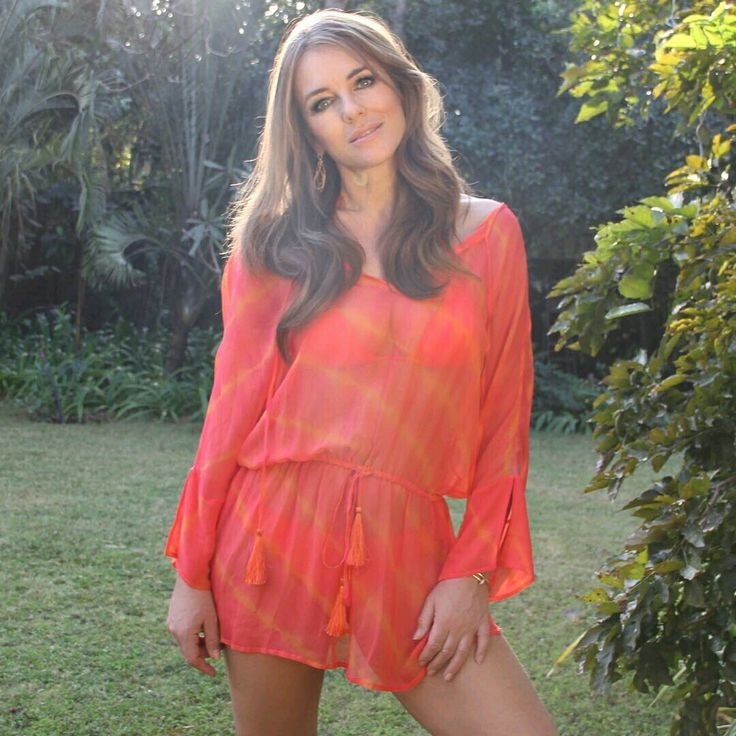 Fans unanimously agree that Elizabeth looks incredibly attractive, radiating both youthfulness and grace, proving that age is just a number in her quest for timeless beauty.