Penelope Cruz, the 48-year-old Spanish actress, recently delighted fans by sharing a photo from a stylish and unconventional photo shoot.
Having a penchant for photo shoots, Penelope appeared in a futuristic-themed setting, captivating her audience.
For this particular shoot, the actress underwent a remarkable transformation. With a high ponytail created using long braided hair extensions, Penelope exuded a unique vibe.
The skilled makeup artists enhanced her beauty with subtle makeup, accentuating her features.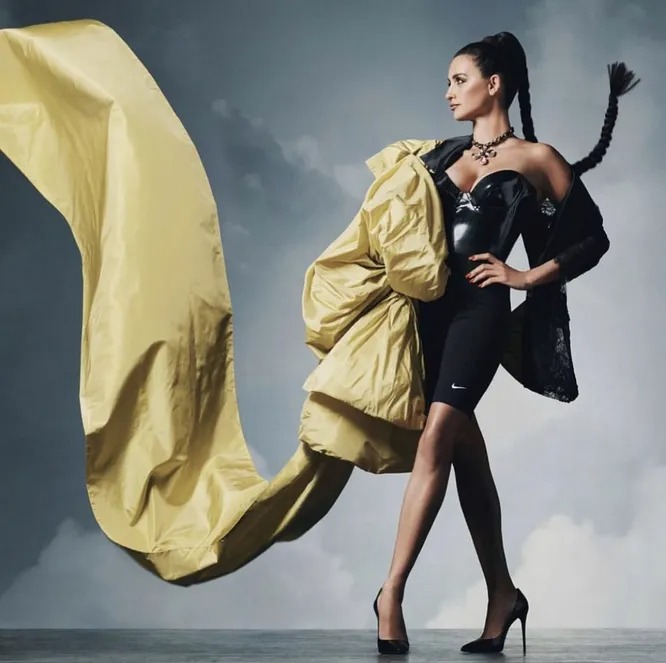 Penelope donned a leather corset that beautifully emphasized her curves, particularly her generous bust. She paired it with sporty cycling shorts that hugged her slender hips. Completing the ensemble were high-heeled pumps and a voluminous down jacket casually draped over her shoulder.
To add a touch of glamor, the stylists adorned Penelope's outfit with a statement necklace in the shape of a large flower. Her bold red manicure also caught the attention of fans.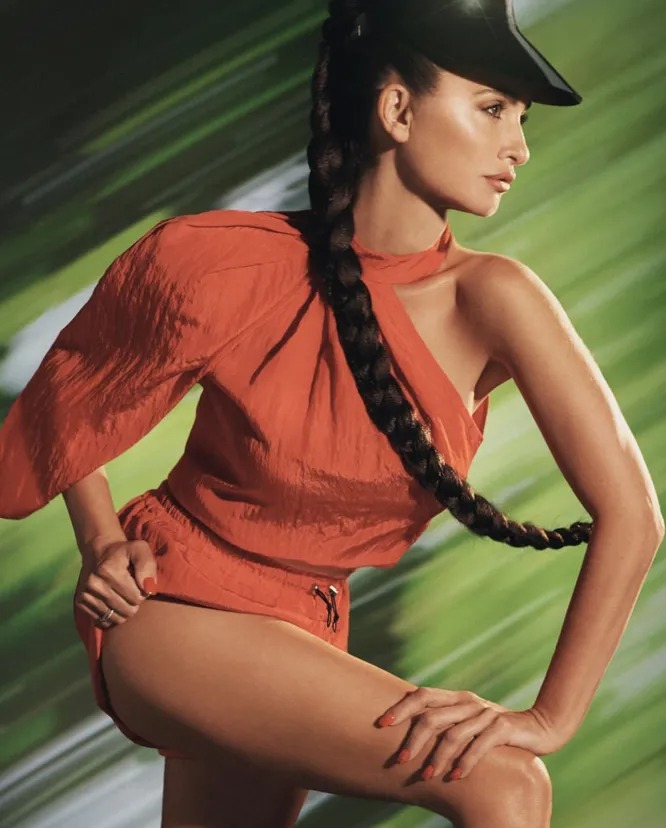 Fans were thrilled by Penelope's stylish and modern look, praising her for her elegance even in cycling shorts. They expressed admiration for her timeless beauty and stunning appearance. The photo and her overall image were described as amazing and breathtaking.