Kendall Jenner, the 27-year-old American model, turned heads with her recent fashion statement. She donned a fantasy-inspired mini dress that left little to the imagination.
Despite her sister Kim Kardashian being away on a European trip, Kendall made a striking appearance in an unforgettable ensemble.
The David Koma dress she wore consisted of two parts: a revealing top adorned with red flowers on the chest and a tight black miniskirt. It accentuated Kendall's slender figure, featuring a daring neckline and a provocative bottom.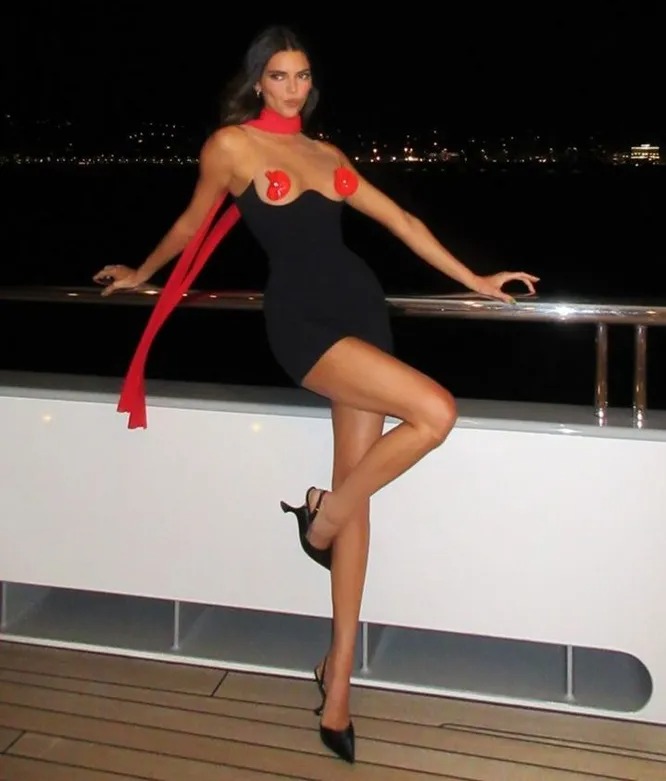 Kendall exuded serenity and undeniable happiness in her outfit.
Fans were in awe of Kendall's bold fashion choice. Bloggers applauded her look, noting its resemblance to old Hollywood glamour. The addition of a scarf added elegance and a touch of French charm to the ensemble.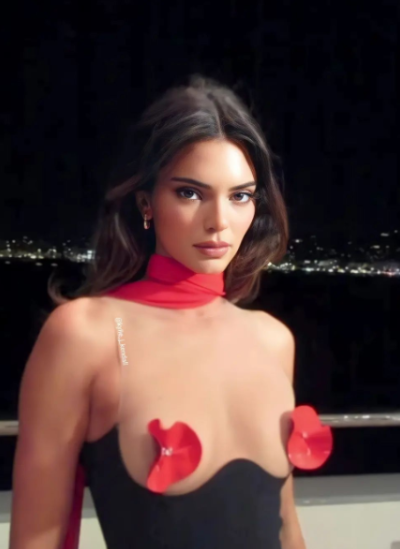 Many commented on how the flowers on her chest looked amazing and alluring, while still maintaining a tasteful appeal.