Rosie, the renowned model, made a captivating appearance at the premiere of the movie "Club Zero" during the Cannes Film Festival, stunning everyone with her incredible outfit.
Dressed in a breathtaking black evening gown from the Valentino couture collection, Rosie effortlessly showcased her enviable figure. The dress featured a daring cut that extended down to her hips, capturing the attention of all those in attendance.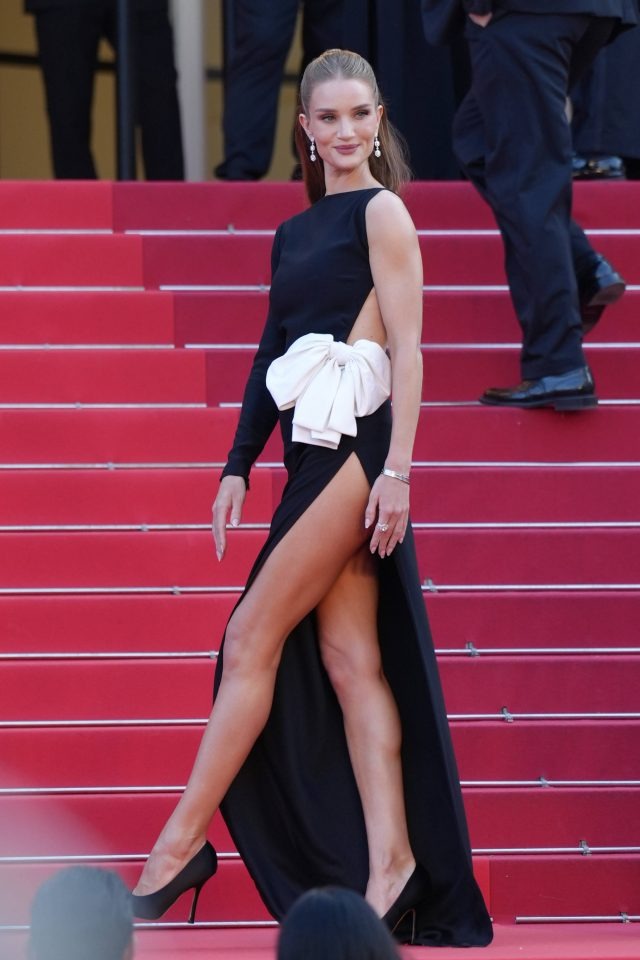 Adding a touch of elegance to her ensemble, Rosie adorned the dress with a large white bow, complementing the overall look. With her natural-looking makeup and simple hairstyle, she accentuated her striking facial features.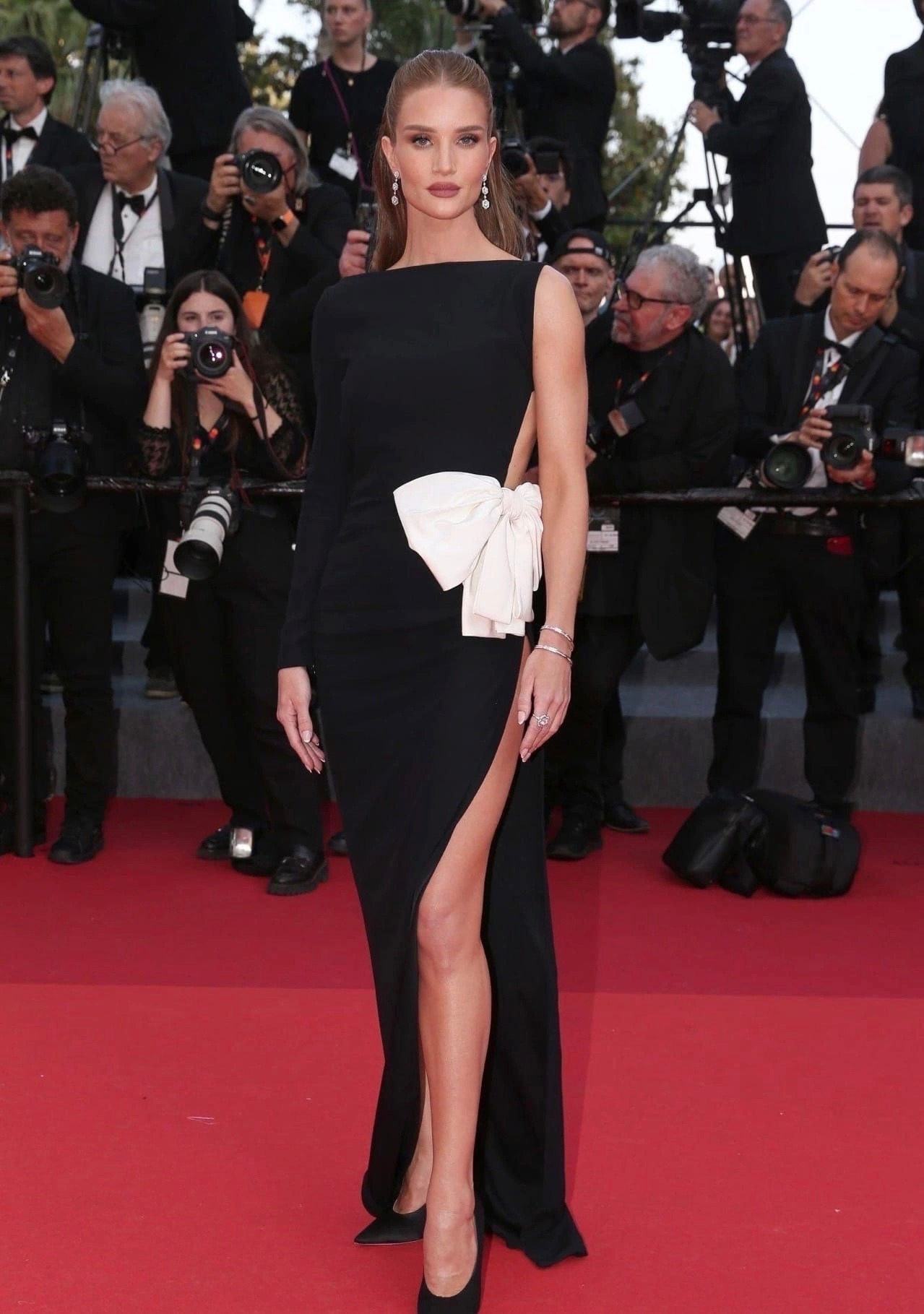 It's impossible not to admire her impeccable sense of style!
Did you know that Rosie Huntington-Whiteley and Jason Statham have been together for over 12 years?
Their relationship began in April 2010, and they now share two children, a son named Jack Oscar and a daughter named Isabella. Recently, the couple attended the Burberry show during London Fashion Week, further showcasing their enduring bond.