Meghan Markle and Prince Harry make a glamorous appearance at the Women of Vision event in New York, creating a buzz among attendees.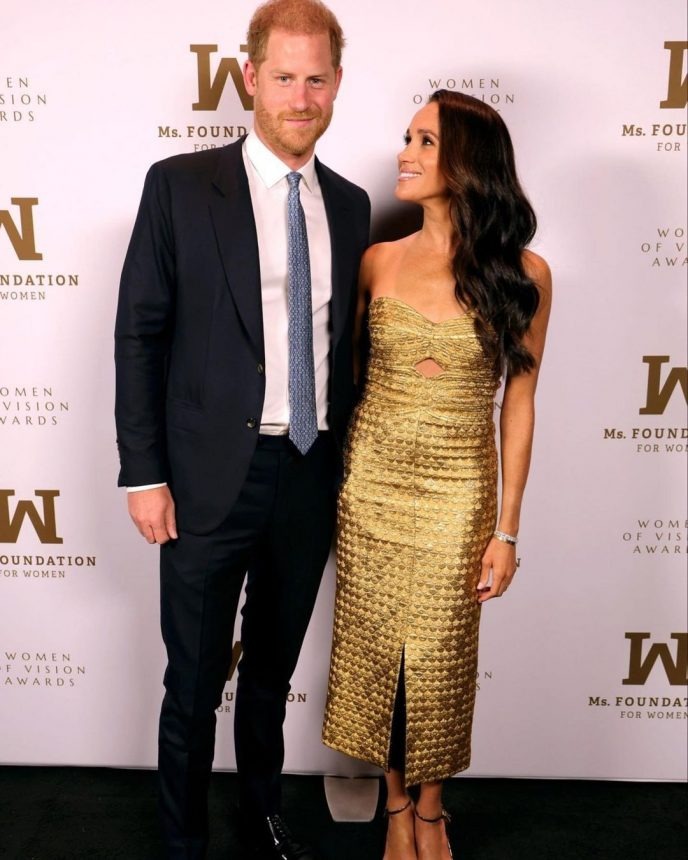 The highly anticipated event saw the Duchess of Sussex, Meghan Markle, being honored with a prestigious award. Stepping out in a captivating gold dress, the 41-year-old duchess effortlessly commanded everyone's attention.
Her fitted ensemble, embellished with golden scales, sparked conversations following the recent coronation of Charles III. While some remarks focused on her "bare shoulders" and raised questions about protocol, others expressed admiration for her fashion choices.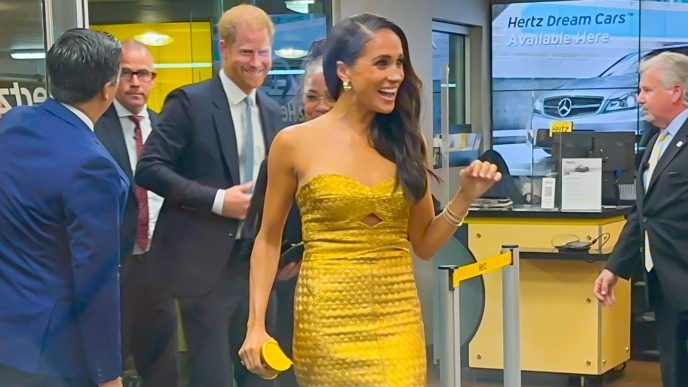 Opinions varied, with contrasting statements such as "she didn't even stand next to Middleton" and "she is not an aristocrat" alongside positive remarks like "I really like Meghan" and "she is closer to the people."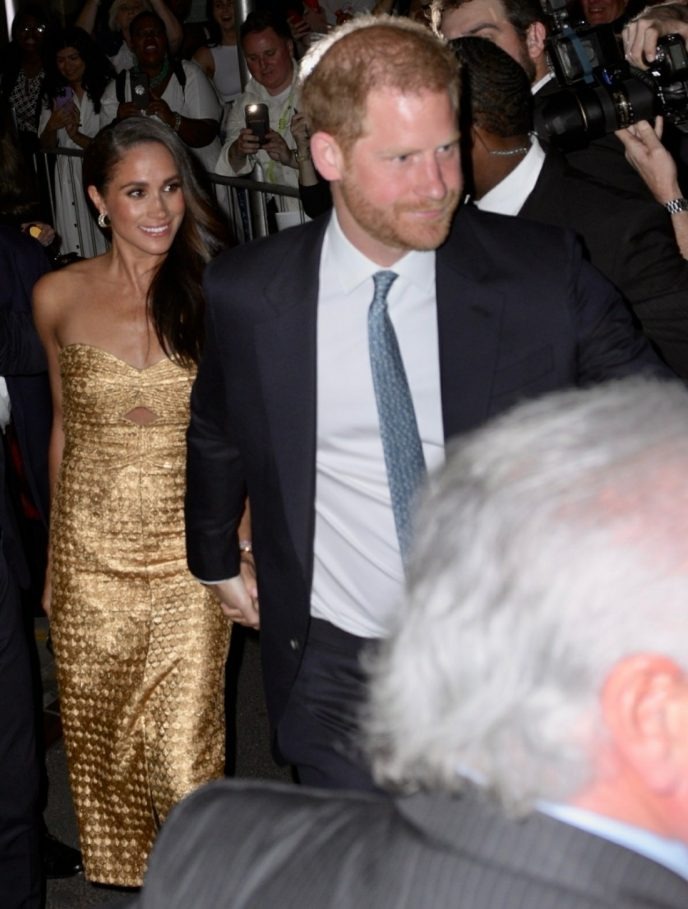 Amidst these diverse reactions, a question lingers: What are your thoughts on Meghan Markle's look?