As the fashion scene embraces the revival of 2000s trends, one standout style making a comeback is the asymmetrical frilled dress famously worn by Sarah Jessica Parker's character, Carrie Bradshaw. However, this time around, the dress has undergone an elegant transformation.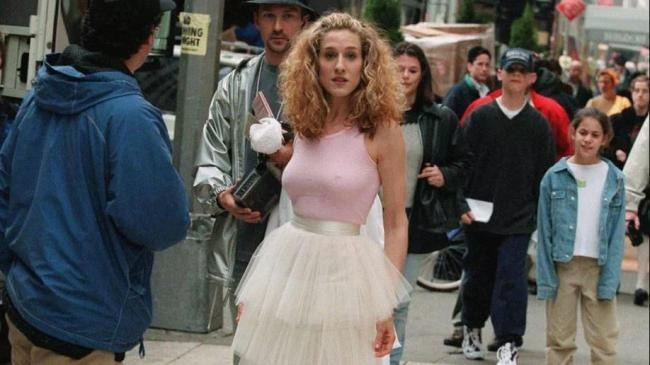 Not only will this trend be prominent during the holiday season, but it will also make a statement throughout the spring-summer 2023 season.
Prominent fashion brands like Victoria Beckham, Blumarine, and KNWL have reintroduced dresses from the 2000s in their collections. While the frills remain, the color palette has shifted towards delicate and neutral shades, including dusty pink, blue, and lilac. These dresses now emanate a refined and understated aesthetic.
When styling ruffled dresses, it is best to opt for minimalistic accessories and footwear. Allow the dress to take center stage without overpowering it with heavy jewelry or vibrant hues.
Though ruffles may initially convey a whimsical feel, they can be styled in a way that exudes sophistication. For a more casual look, consider pairing a ruffled dress with classic trench coats, leather jackets, raincoats, bomber jackets, loose blazers, or cropped jackets. This juxtaposition adds an effortless touch to the overall ensemble.