The Stray Rescue of St. Louis received a report about a puppy left abandoned near a public dumpster.
Fortunately, someone noticed the puppy and immediately contacted me for assistance.
A compassionate individual discovered the puppy tied to a fence with a shoestring and gave him the name Shoestring. She stayed by his side until help arrived.
The puppy was in need of a nurturing home and plenty of affection. A veterinarian examined him and confirmed his good health.
The reasons behind his abandonment and being tied up remain unknown.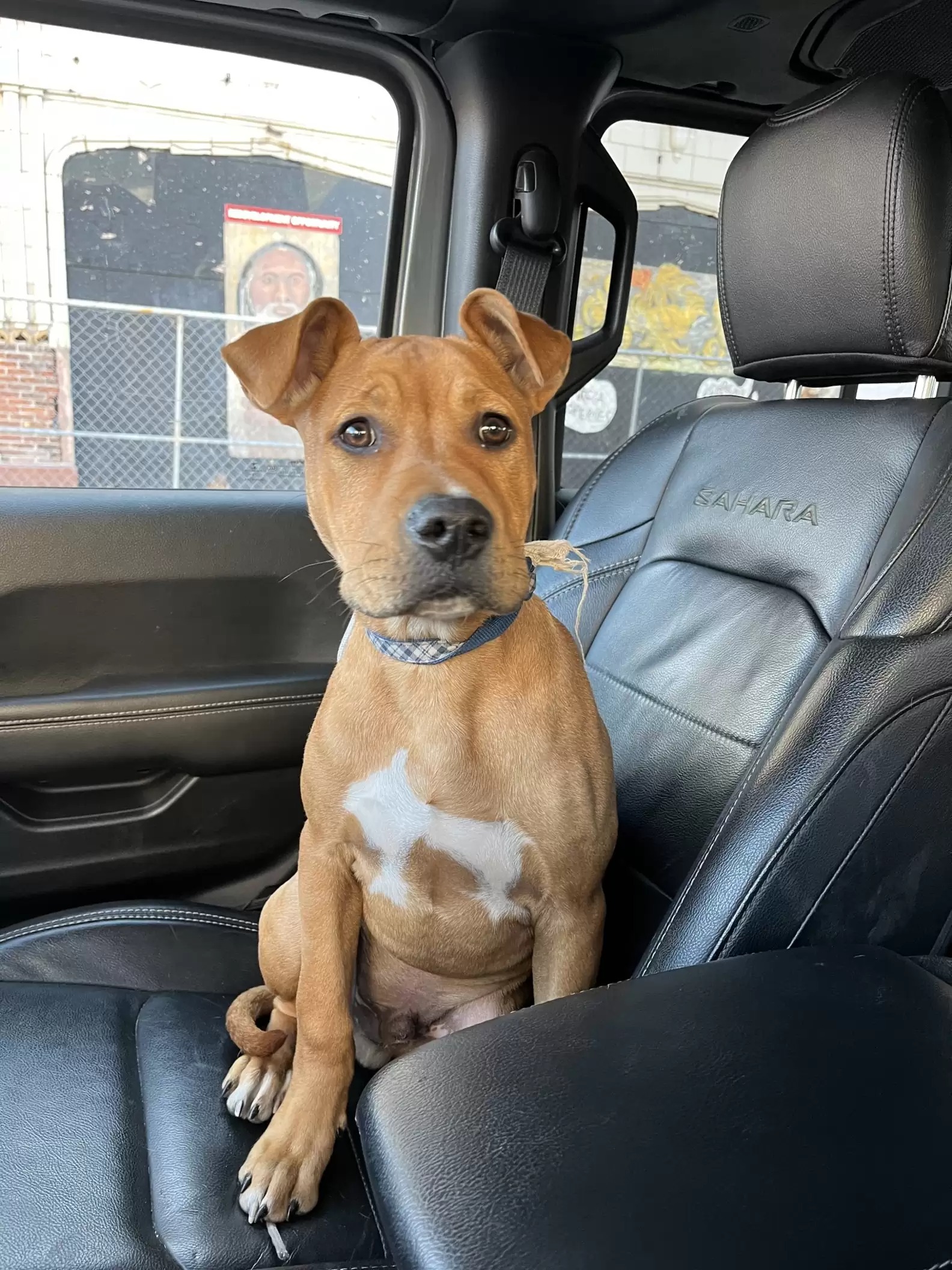 Gradually, Shoestring began to feel secure and comfortable around people, recognizing their intention to help and developing trust.
While awaiting adoption, Shoestring is staying with a foster family. Prospective adopters are required to already have a dog to provide a more comfortable environment for Shoestring.
It was a heartwarming moment when the foster family welcomed him into their home, sparing him from staying in a shelter.
We all hold hope that Shoestring will find him forever home and receive the love and care he truly deserves.