When you adopt a dog, you create a lot of wonderful memories, but unfortunately, there will be that one day when you have to say goodbye. From the very first day, pets become part of the family. Dogs have earned the title of "man's best friend" due to their loyalty and faithfulness. When the difficult day of saying farewell arrives, many people struggle to cope.
Recently, Mr. Favre took to Twitter to share a heartbreaking post about the loss of his beloved dog. He shared some of the sweet moments they shared together and some of the poems he wrote for his furry friend.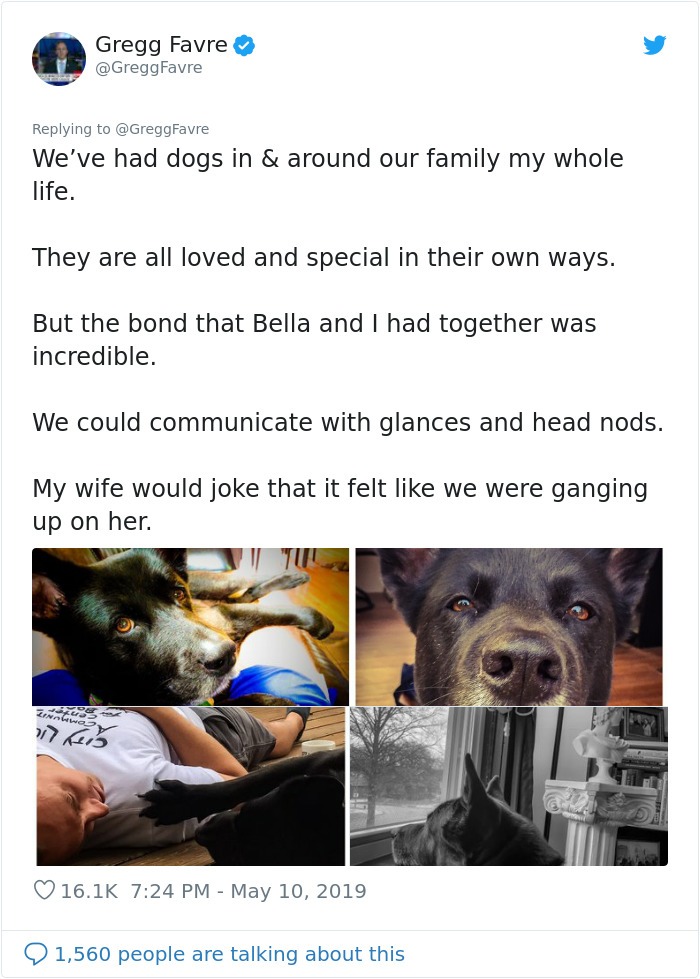 Mr. Favre and his dog had an exceptionally strong bond. He claims that she was unlike any other dog he had ever owned, and they fell in love at first sight.