At 49 years old, Penelope Cruz continues to amaze with her impressive physique and daring fashion choices. Recently, she attended the David Di Donatello Awards in Rome on May 11th with director Emanuele Crialese for "Immensity."
For the occasion, the Spanish actress donned a passionate look in a sheer chiffon Dolce & Gabbana dress with a deep neckline, complemented by a stylish polka dot pattern.
Cruz's makeup was equally impressive, featuring scarlet lipstick and bronze-nude eye shadows that added a touch of luxury to her classic evening look, proving that it is a style that can suit anyone regardless of age.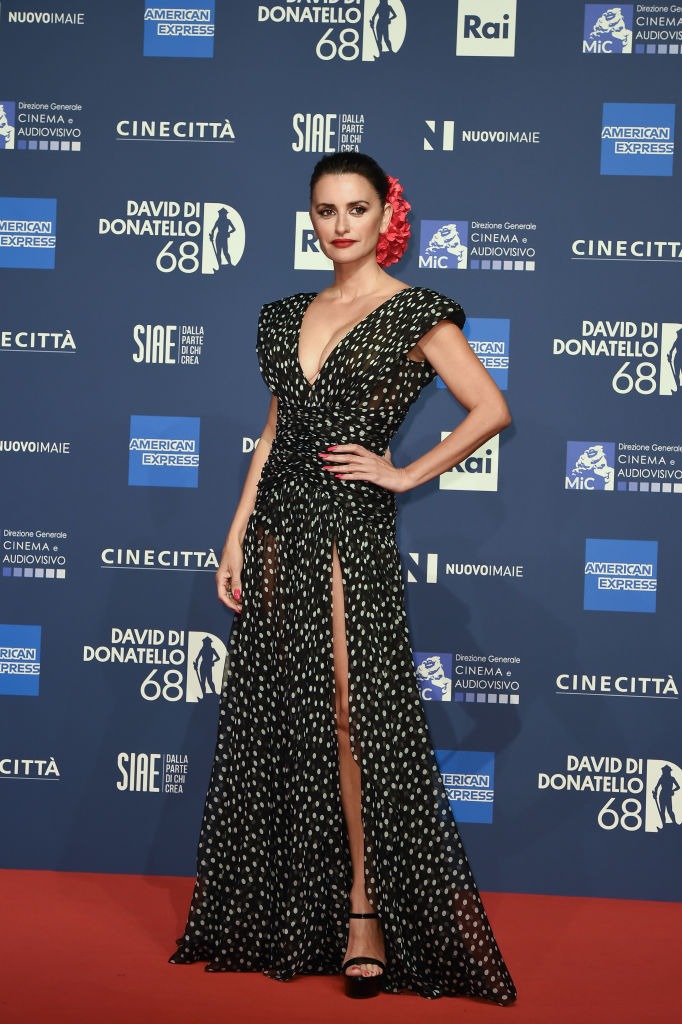 Let us know in the comments below what you thought of the star's outfit!