Introducing Bunk – a squirrel that was recently taken in by Patty Robinson. Patty first spotted the baby squirrel in her backyard and was immediately smitten with the adorable creature. Despite her efforts to locate the squirrel's mother, she was nowhere to be found. With a soft heart, Patty decided to provide a home for the little one and the two quickly became inseparable.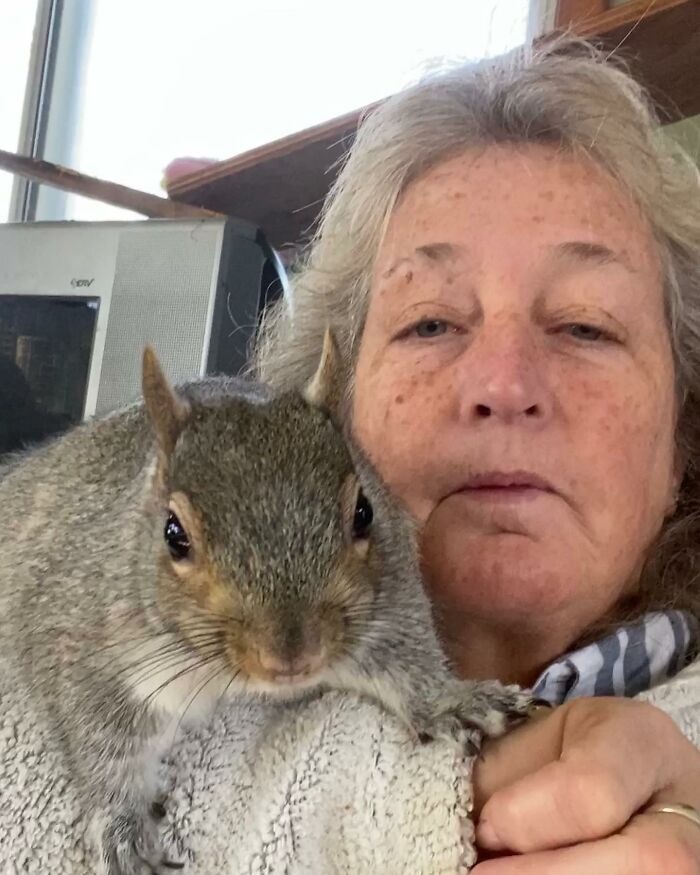 According to Patty, the moment she held the baby squirrel, he seemed to melt in her hands. She even tried to put him in her pocket, but he unked right out of it. That's when she came up with his name.
After five days of taking care of Bunk, Patty decided to release him back into the wild. However, much to her surprise, Bunk returned to her scared and seeking refuge. Despite her attempts to set him free again, Bunk continued to come back to her.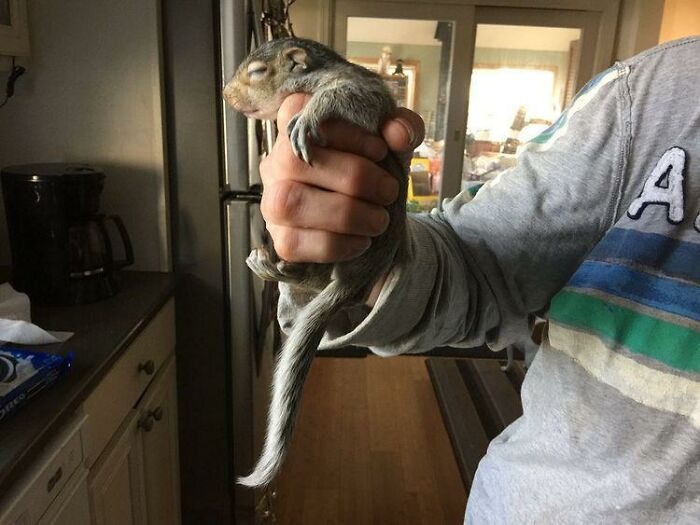 While squirrels are not ideal pets due to their tendency to bite and high upkeep costs, Patty's love for Bunk knows no bounds.