In 2007, a 3-month-old baby gorilla was rescued by the Virunga National Park after being found clutching her mother's body who was killed by poachers.
Despite the tragic start to her life, Ndakasi was fortunate to find love and a home in the park's gorilla orphanage where she was cared for by a caretaker named Andre Bauma. Bauma's dedication to her was evident when he braved a storm to keep her warm and comforted on her first night in the orphanage.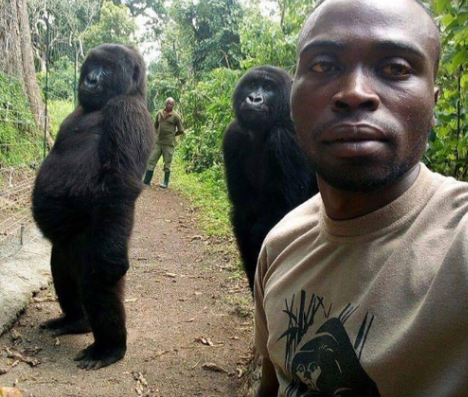 As Ndakasi grew, she thrived under Bauma's care and became a healthy and happy gorilla. The park staff shared a heartwarming selfie of Ndakasi surrounded by those who loved her.
Sadly, Ndakasi's life was cut short at the age of 14 due to an illness. However, her last moments were filled with love as her caretaker Andre held her and comforted her until she took her final breath.
Ndakasi's story is a testament to the importance of giving orphaned gorillas a chance to live a happy life surrounded by love and care. Bauma emphasized the special bond that can develop between gorillas and their caretakers, and it's clear that Ndakasi felt that love throughout her life.