When we have loyal and loving people around us, it becomes easier to tackle life's challenges, as demonstrated by the heartwarming bond between Simon and Leonardo in our story.
It's unexpected that a calf and a turtle could form such a special duo, especially given their difficult pasts. Simon lost one of his legs to an illness when he was young, and the Wildlife Friends Foundation of Thailand provided him with a prosthetic leg so he could stay at the animal sanctuary.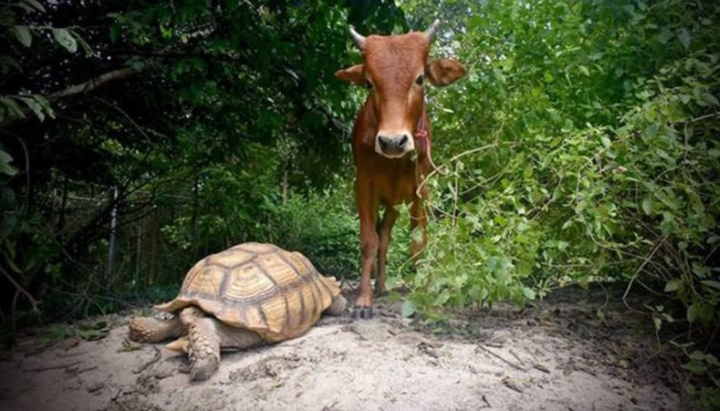 Simon had no idea he would soon find a true friend, especially given his unhappy memories. However, a few months after he arrived, Leonardo joined the sanctuary because his former home didn't have a zoo.
When Simon and Leonardo met, they quickly realized that life was more enjoyable when they were together. The staff at the sanctuary were amazed by their unlikely friendship, which demonstrated that there are no limits to animal love.