The 31-year-old model, Emily Ratajkowski, is a veteran of the Met Gala and this year she showed up in a long, dark brown dress designed by Tory Burch.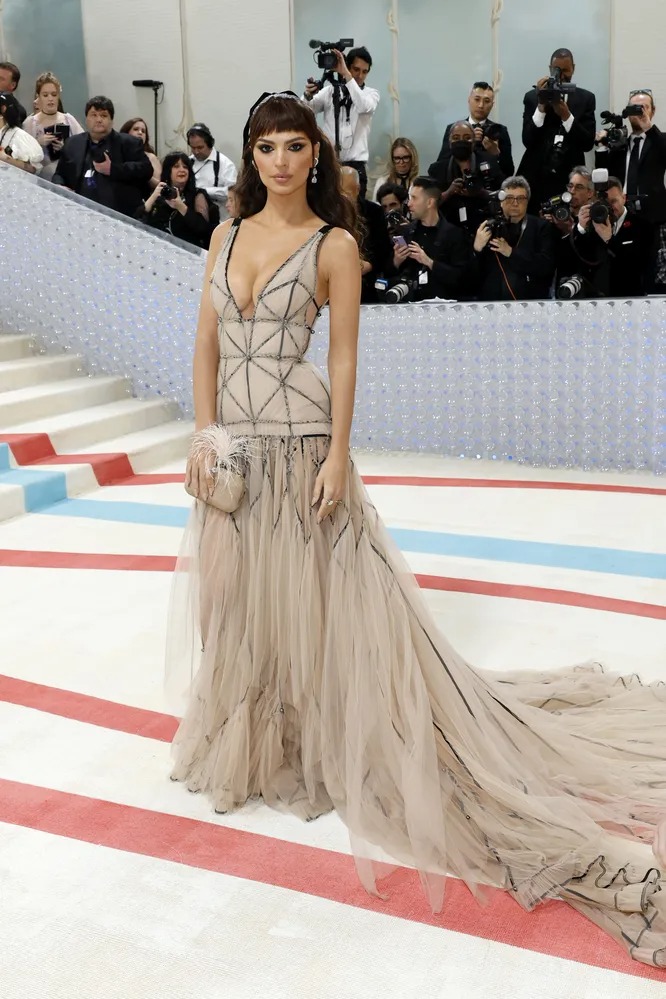 The dress had a strapless, semi-transparent skirt that hugged her slender waist and flowed into a dramatic train. It was adorned with pearls and aligned with the event's theme of honoring Karl Lagerfeld and his signature style.
Emily chose to go braless and accessorized with various sparkling diamond earrings and a small clutch with feather decoration.
Her makeup was smoky with light blush and shimmering lips, while her hair was styled with a black velvet bow and a short, choppy fringe, inspired by Audrey Hepburn's iconic look.
Emily almost had an awkward encounter with Olivia Wilde, who arrived just minutes apart, marking their first public appearance since Emily kissed Olivia's ex-boyfriend, Harry Styles, in Tokyo in March.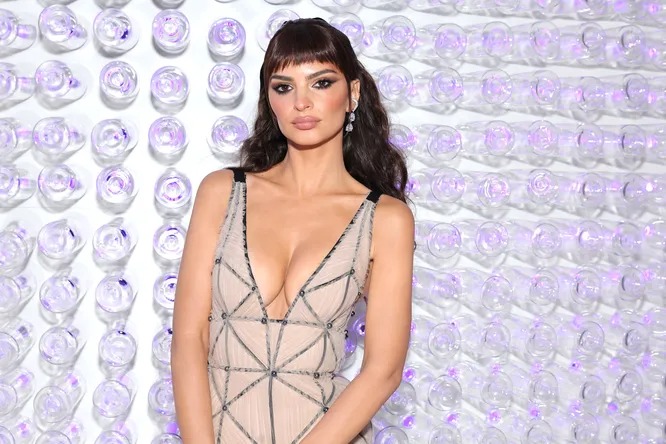 Although the two were friends, tension arose after Emily mentioned feeling bad for Olivia in an interview.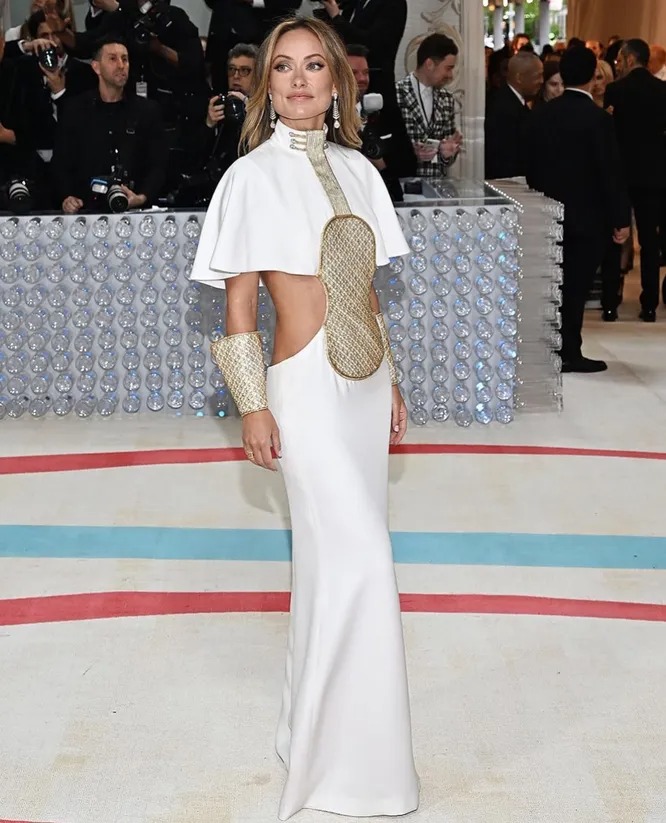 A source later explained that Olivia was upset by Emily's comments and wanted her to refrain from mentioning her name, and suggested that Emily should focus on raising her son instead of seeing everyone she meets.