Zendaya made a stunning appearance at the CinemaCon Big Screen Achievement Awards in Las Vegas where she was awarded the Star of the Year award.
The 26-year-old actress and singer chose a light brown dress from the luxury brand Versace that blended perfectly with her skin tone.
The outfit was made of leather and lace and featured a floor-length skirt with rose patterns, as well as leather inserts that resembled a corset. The dress had a frank neckline and a fitted silhouette that highlighted Zendaya's slender figure. Her beige leather high-heeled shoes completed her look.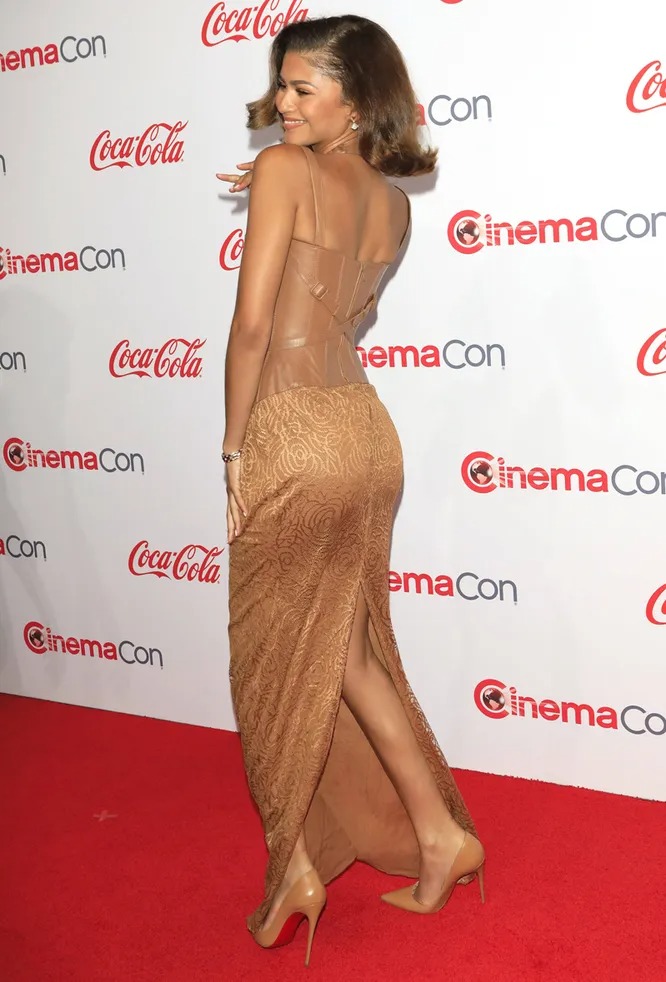 Zendaya was recognized for her work on the hit HBO series "Euphoria", for which she had previously won two Primetime Emmys. The CinemaCon event is a celebration of the achievements of actors, actresses, and directors, and an opportunity for the global theater industry to express gratitude for their contribution to the world of filmmaking.