The 32-year-old Australian actress is currently filming a new movie about the iconic Barbie doll, and she was recently spotted on a busy street in Los Angeles donning a stylish filming outfit.
Margot Robbie looked stunning in a pink outfit that made her resemble a real-life Barbie doll. Her ensemble included a fitted top and flared trousers, adorned with shiny stars at the bottom, which accentuated her svelte figure.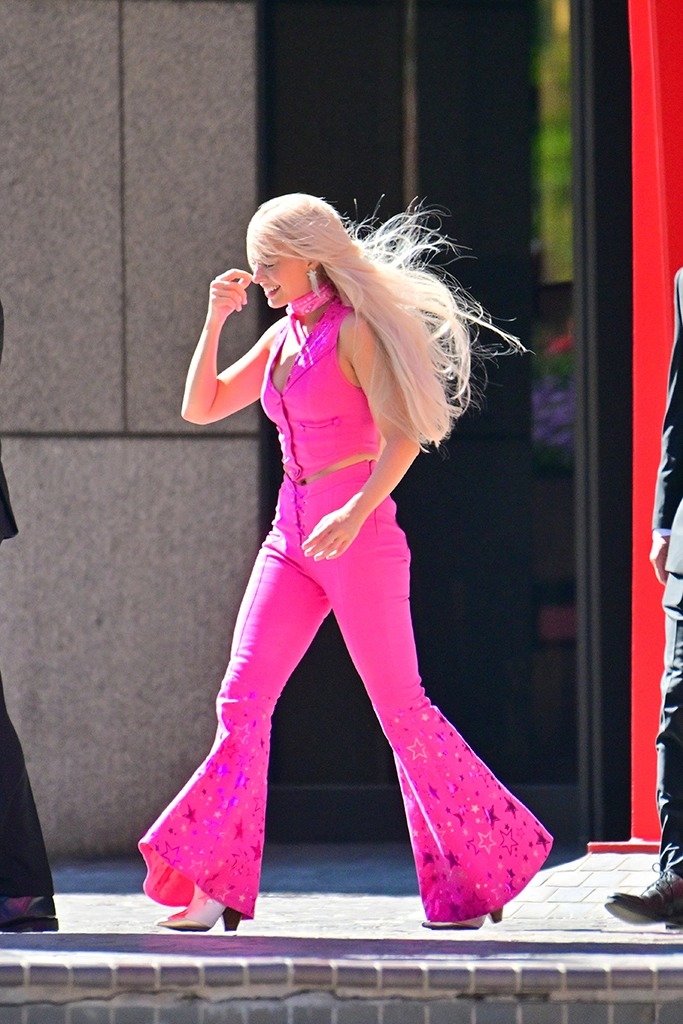 She paired this outfit with white leather boots featuring sturdy heels and sometimes covered her head with a white cowboy hat. Margot completed her look with jewelry and a pink bandana around her neck.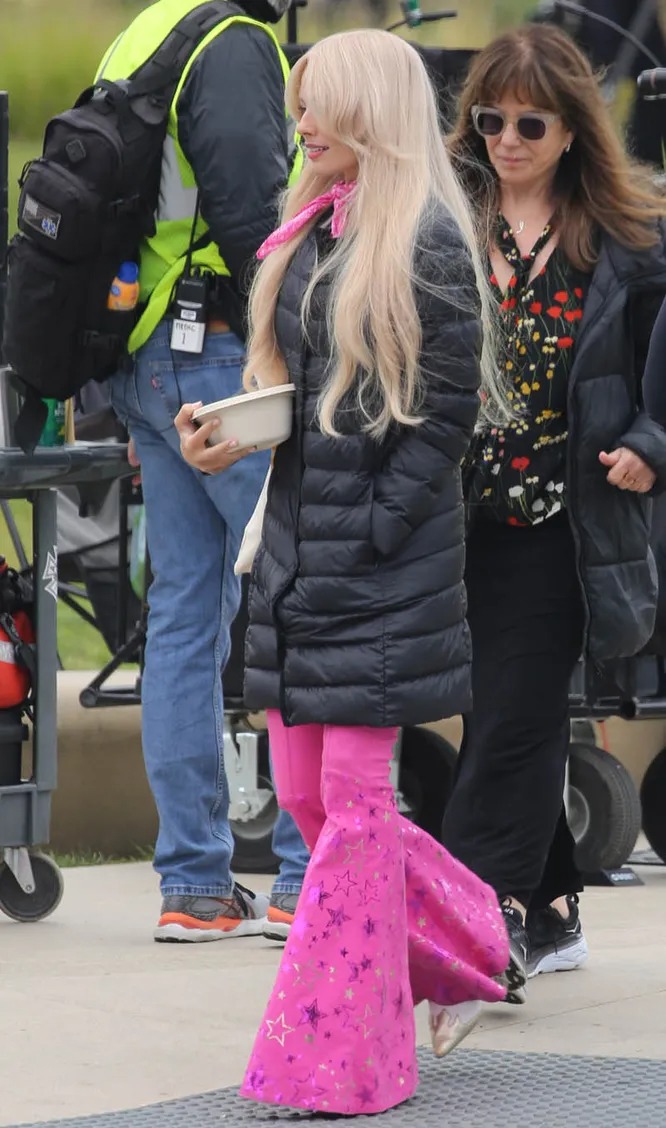 While on set in Southern California, the actress was seen carrying a lunch box of food as she headed to her makeup wagon for a quick bite.
In addition to playing the lead role in the upcoming film about the adult life of Barbie dolls, Margot is also serving as an executive producer.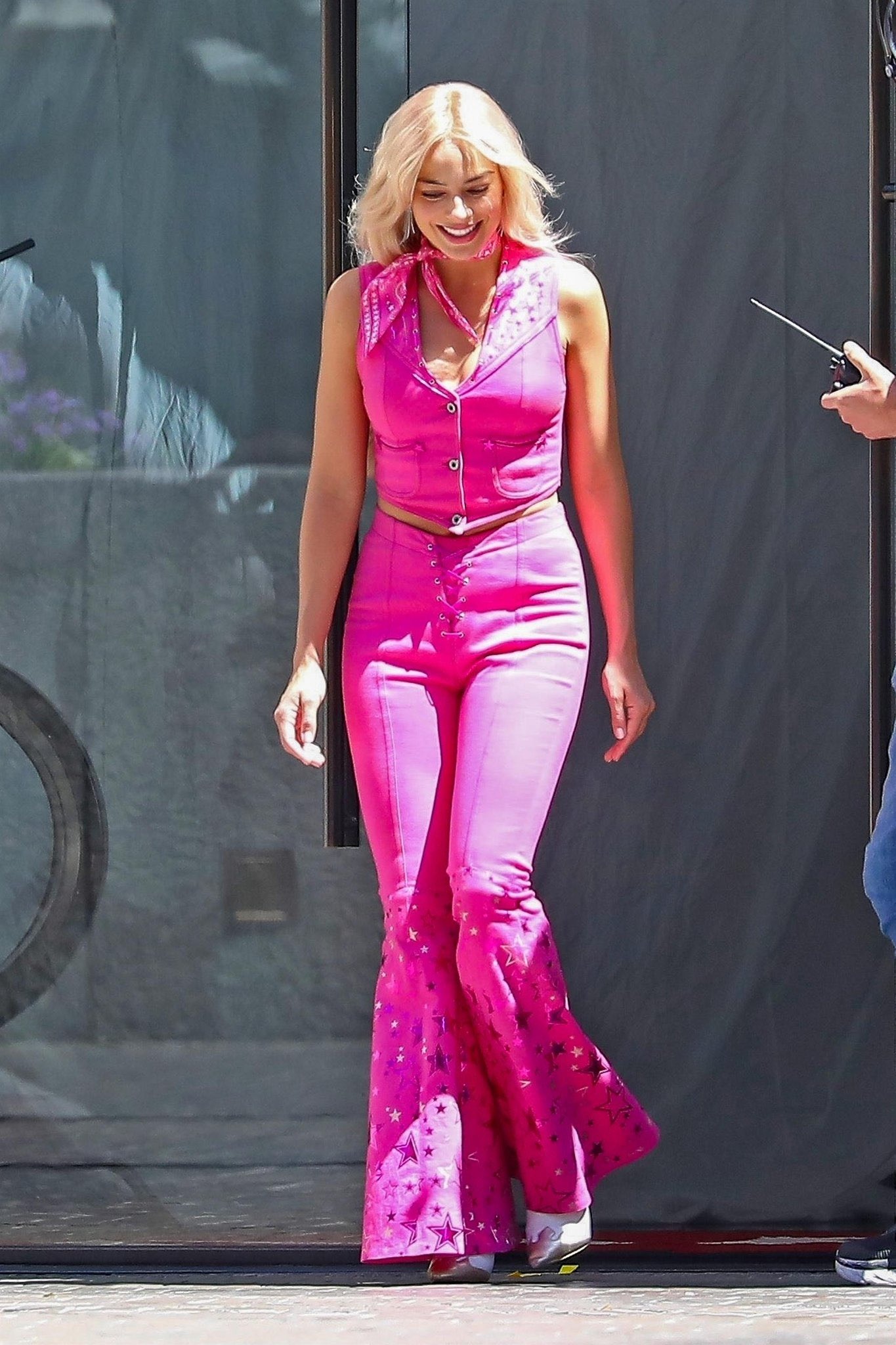 The movie is directed by Greta Gerwig, and media insiders are predicting its success, with one commentator stating that Margot will earn a substantial sum from both her fee and the film's box office earnings.
Do you think the movie will be a hit?