Lindsay Lohan marked a happy occasion by sending wedding anniversary greetings to her partner, Bader Shammas. The star of "Mean Girls" and her beau celebrated their chic wedding, and Lindsay shared a sweet picture from a walk to commemorate the occasion.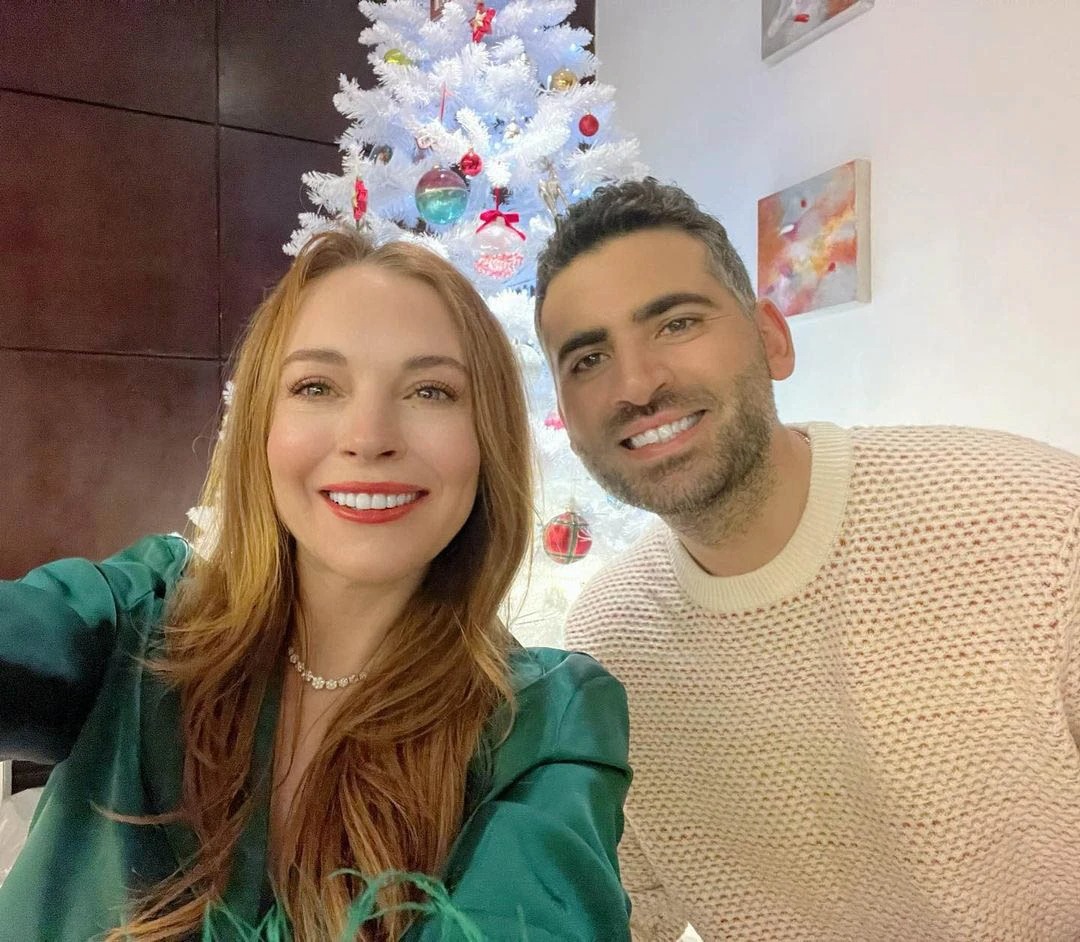 The pregnant actress dressed in a comfortable denim shirt and a big down jacket with a camouflage pattern, while Bader Shammas wore a casual black T-shirt and khaki bomber jacket. The couple looked content as Lindsay smiled and wrapped her arm around her husband's waist. Lindsay greeted him warmly and wished him a happy anniversary.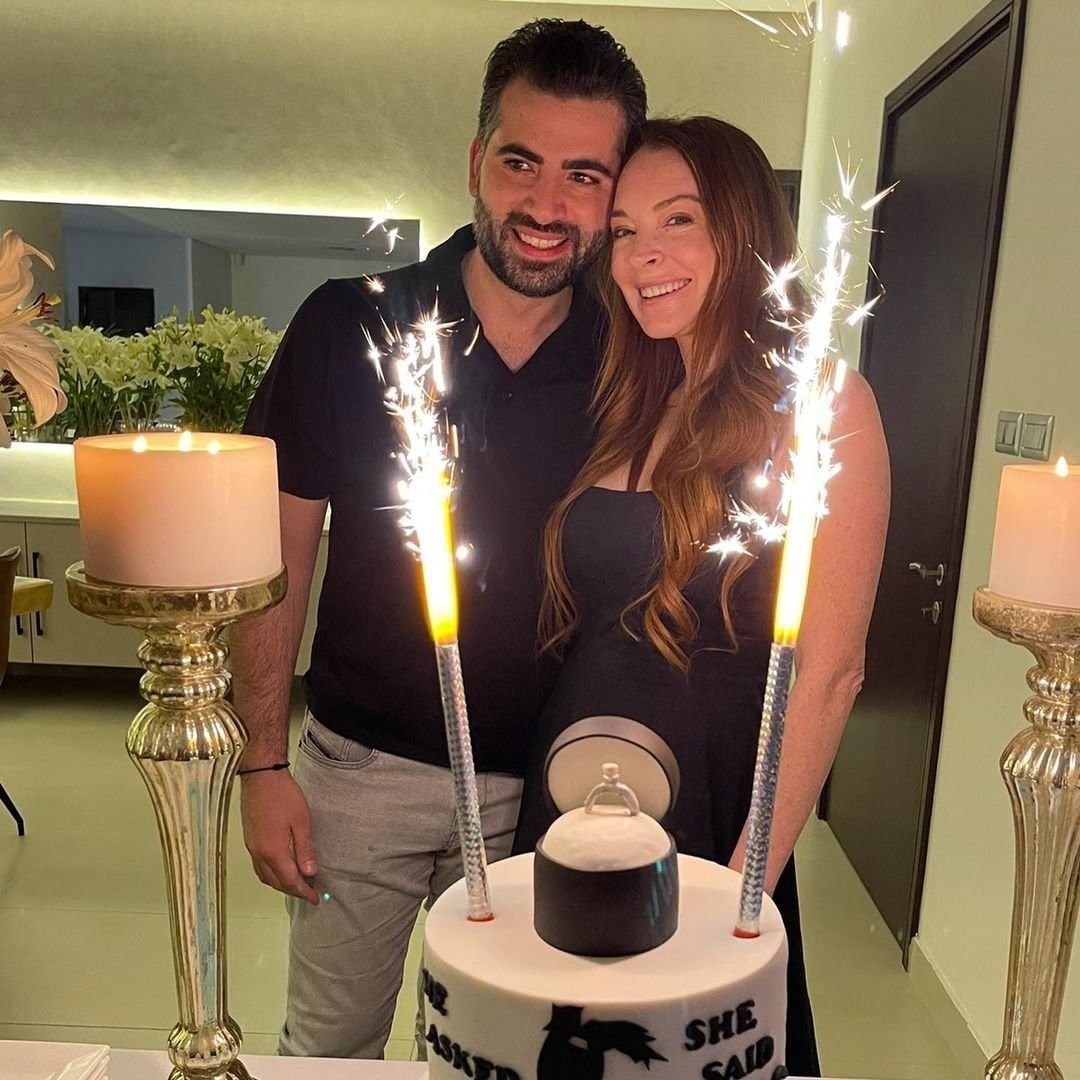 The couple lives in the United Arab Emirates, and Lindsay visits the US only for work. They first appeared together at a music event in Dubai in 2020 and got engaged in November 2021. They kept their wedding a secret until Lindsay's 36th birthday.
Last month, Lohan announced that she is going to be a mother, and her father Michael Lohan is excited to become a grandfather.
Lindsay's friend Paris Hilton and many fans congratulated the couple on their anniversary and wished them a lifetime of love and happiness.