Hello, I'm Sam. German shepherd, that's him. He had a devoted family and lived a long, happy life. But, his carefree existence came to an end one beautiful day. Sam was brought to an orphanage after his owner was dispatched to the navy.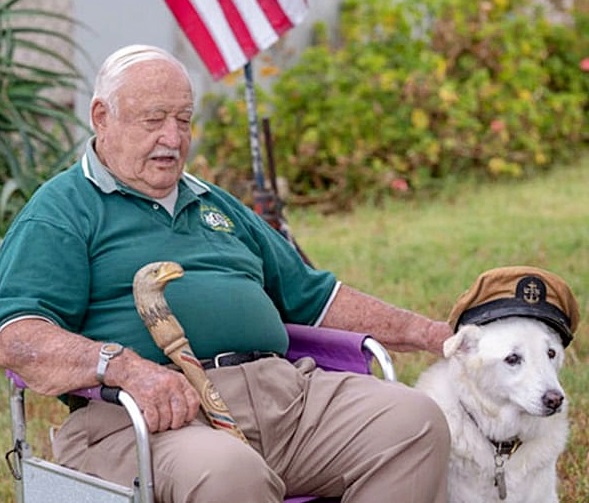 The poor puppy felt devastated and abandoned.
Sam was placed on the list of canines slated for extermination since no one wanted to adopt him after learning of his advanced age. In order to create way for younger puppies, older dogs are typically put to death.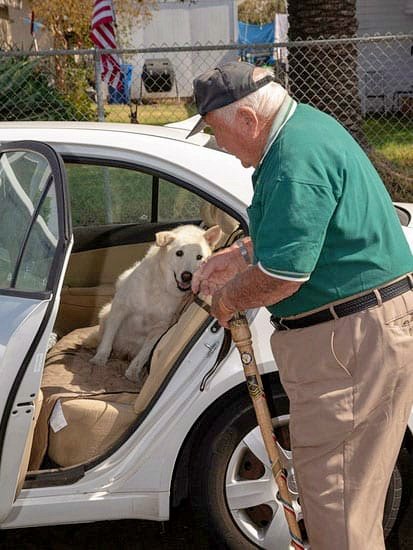 Fortunately, 93-year-old veteran Geroge Johnson made the decision to take Sam in one day. The truth is that the old guy was really lonely after his white shepherd passed away and he wanted to adopt a puppy that was very identical to his previous one. Sam was taken to Mr. Johnson's home, where they both rejoiced. They made the ideal couple to enjoy their remaining time together because they were both elderly and unmarried.
May there be more inspiring tales like this. It all works out nicely in the end. I hope they have a long and happy marriage!