We all like seeing how children learn to express their love for their parents, grandparents, siblings, and other family members. They notice their every action and word, and they adore being the center of attention. There is one additional, less pleasant emotion among these beautiful ones: jealousy. After all, kids expect their parents to give them their undivided attention.
Look at this infant now. He doesn't want his dad to kiss his mother so passionately that it makes him weep. Do not, however, doubt their affection for the infant. It's simply that his response is so heartfelt.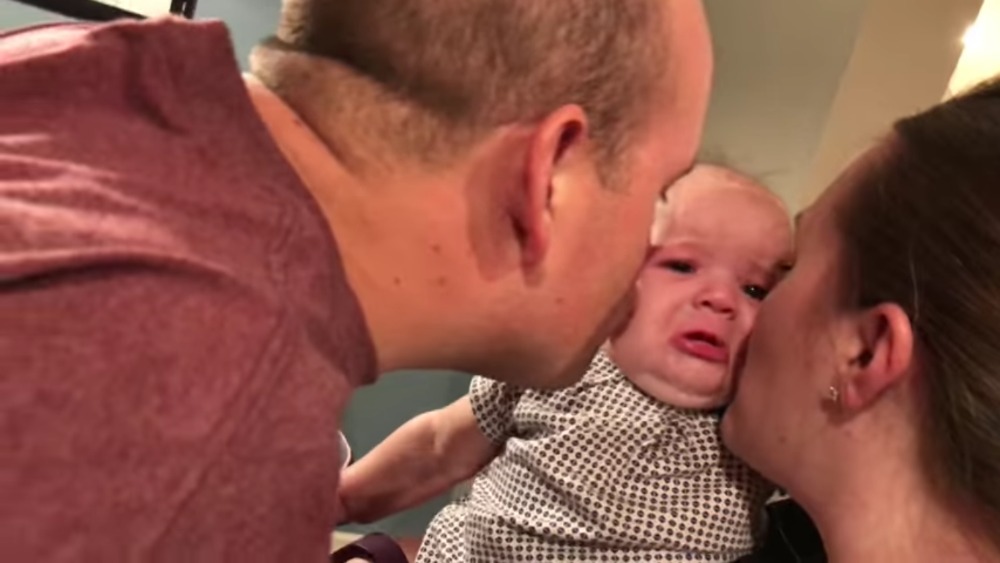 Just see the sad eyes!