A stranger found a package on a cold, wet day and was shocked to see himself inside. Tiny dogs were huddling together to stay warm while sheltering from the rain and the cold. When he called an officer, that person quickly arrived to his help.
The officer remarked, "When I saw them, they were cold. The puppies were taken home by a staff member so they could be warm all night."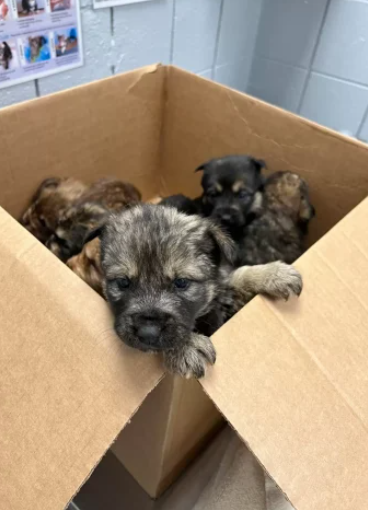 If it weren't for the compassionate stranger who discovered them, they wouldn't have survived the severe weather. But, despite being frozen when the guy discovered them, they warmed up quickly.
The puppies are now in a foster home after making a full recovery.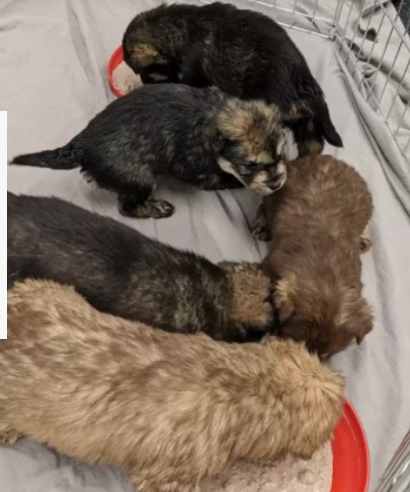 There is still a chance that the freezing can have some unfavorable effects. They are not yet prepared for adoption, though. They would have been OK by now if they had been discovered a bit earlier.
The infants will soon be available for adoption, and the rescuers are hoping they can find them a residence.