Have you ever met a cat that likes to bathe? This black beauty is a unique representative of the felines. She just loves to take a bath!
Her owner, Tracy, from the United States, found this kitty on the street when she was only four weeks old. The little cat, named Jinx, was weak and covered in fleas.
"She was riddled with fleas when I first got her and because she was so young I didn't want to give her any flea drops or tablets etc, so I would put her in the sink and wash her almost every day," Tracey Lehmann, Jinx's mom, told The Dodo.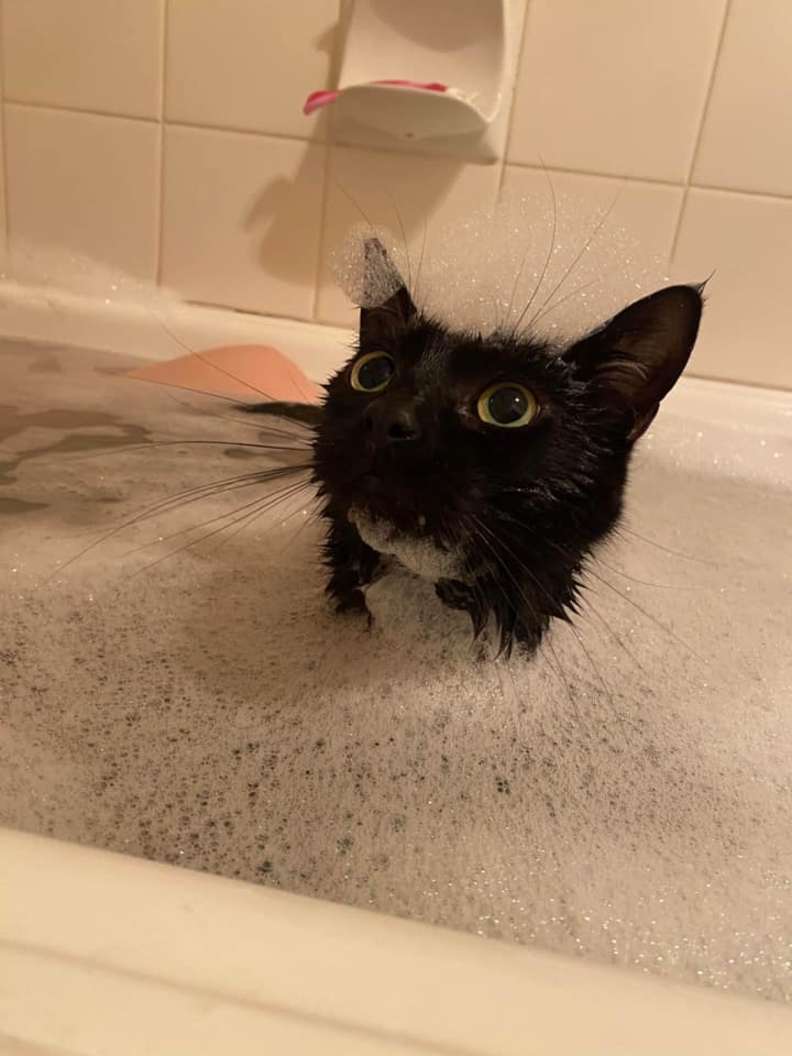 She had to bathe her cat every day in the sink with a special agent to get rid of fleas. Jinx was so used to bathing as a child that now that she's older, she can't live without water and she especially loves taking baths. Every time her owner takes a bath, Jinx comes running in and jumps right in. This is truly unique because many cats are afraid of water.
"I usually take her out first so she can walk around the bathroom and dry off a little bit before letting her get the rest of the house dirty, but she'll be in there for half an hour to 40 minutes just standing there or sitting on my lap," Lehmann said.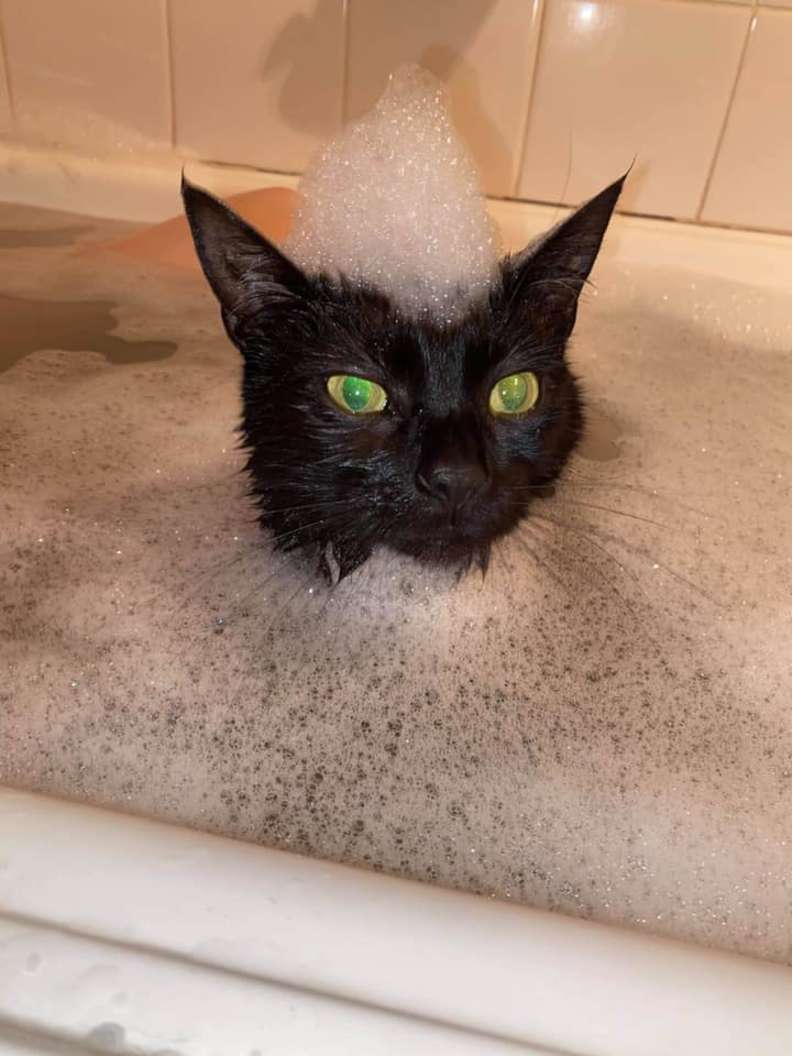 "I'll hold her under the rain and sometimes she'll just fall asleep or lift her head up to the sky and close her eyes," Lehmann said.
Kitty can sit like this in the water and relax for a long time until her owner is about to leave. In addition to the bath, Jinx loves the rain – she often walks in the rain, not afraid to get wet. Her owner can't explain such an atypical love of water for cats, but the main thing is that her pet is happy!