Huxley and Mila are two adorable pit bulls who live with their loving owner, Caitlin, in the United States. The owner knows her pets very well, their habits, and also the words to which they always react passionately.
"They are seriously the best dogs," Daughtry said. "I'm not just saying that because they're mine."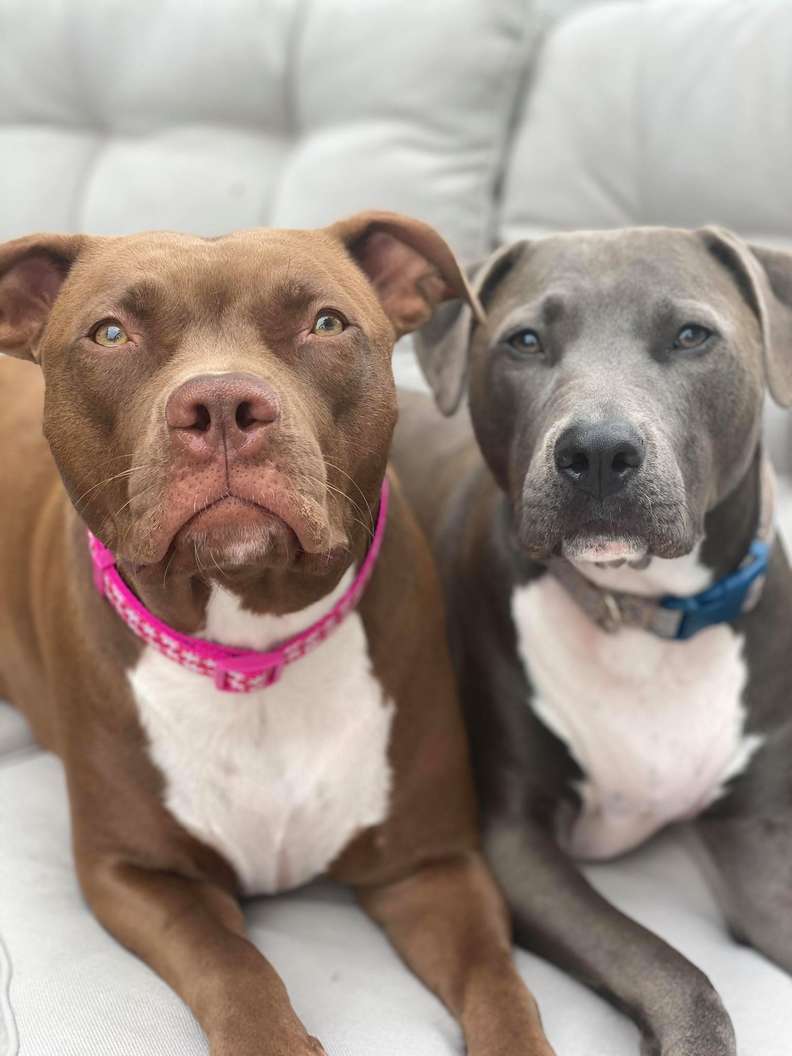 "They are amazing listeners," Daughtry told The Dodo. "When they hear those words, they perk up and definitely know what I'm talking about."
Once the words "grandma," "walk," "park" or "toys" are mentioned, the dogs are instantly distracted and listen to the owner with excitement! The owner decided to tell her pets a mini-story using these words, and she filmed their reactions.
"I thought it was the cutest ever!" Daughtry said. "It was so hard not to laugh when I was telling the story."
The dogs' love for their grandmother is obvious – the woman brings them gifts and toys in name bags every time, and the happy dogs can't contain their emotions!
"She's clearly the favorite," Daughtry said. "She brings personalized bags with their names on it, every time, with toys and treats in them."
Watch the video on their account: kaitlyn_daughtry