A resident of Montreal, Canada, heard a little squeak outside her house. When she looked outside, she saw a little cat at the door, squeaking loudly and insisting to be let in.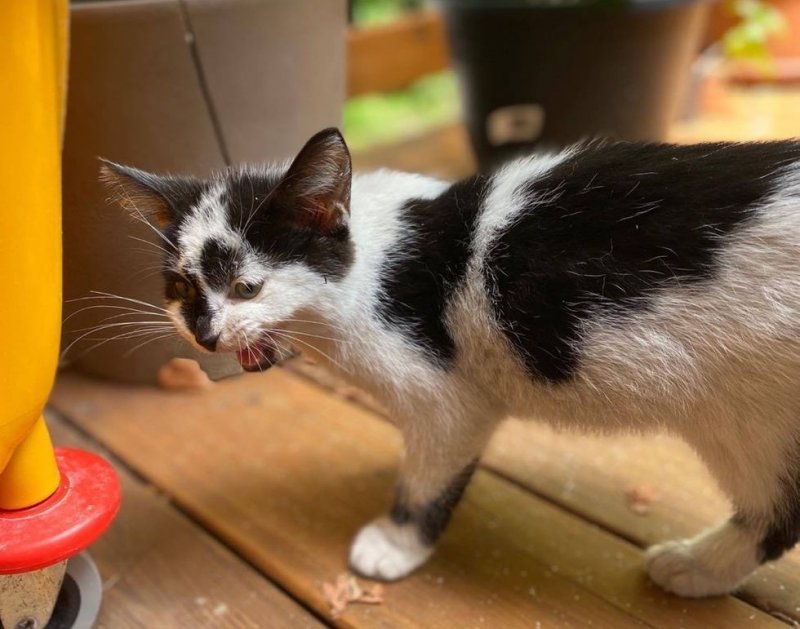 When the cat spotted the woman, she started meowing even louder, begging for help. The woman could not leave the little cat in trouble, so she brought her food and water. The hungry kitty ate everything in seconds.
The woman contacted the rescue center of Chatons Orphelins. The same day, the little girl was taken away. The veterinarians determined that she was about three months old. In addition to being underweight, the baby was found to have fleas and parasites.
The baby was named Penny and began her treatment. When she was treated for fleas and parasites, she went to a volunteer at the center. The first few days she hid in the corners.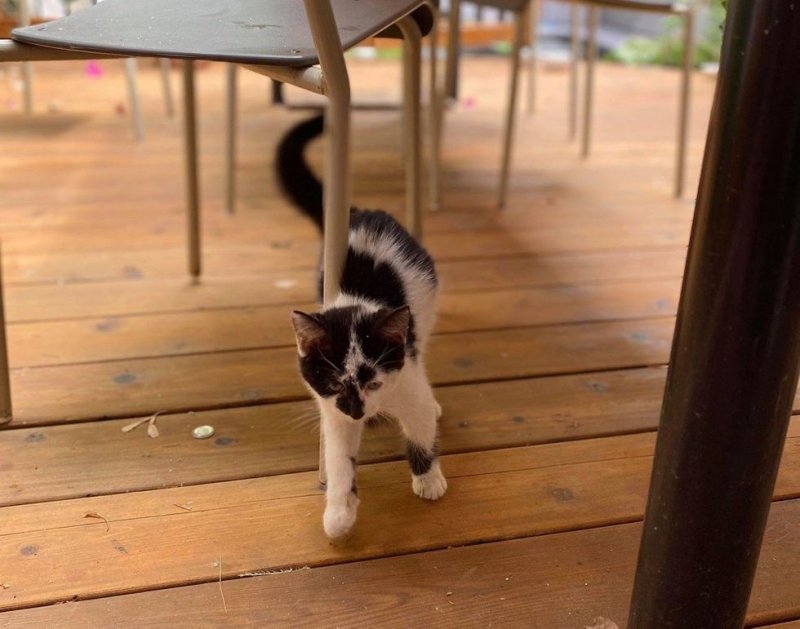 Penny recovered fairly quickly, began to gain weight, and became more playful and active every day. After a couple of weeks of rehoming, Penny was ready for a new chapter – permanent owners.
One family came across Penny's story online and was fascinated by this kitty. They came to meet her last week, and fell in love at first sight!
So Penny had loving owners who took her to her new home the same day. Now this beautiful girl is happy, loved, and excited about her new life!