Recently, a U.S. resident named Lakisha Smith returned home and saw a stray dog in her yard. The skinny, battered, flea-covered pit bull looked at her with pleading eyes, clearly in need of help.
The woman, her daughter, and her husband decided to help the dog. They fed and gave water, and bath the pit bull. They nicknamed him Poppy. The poor dog was very grateful for their help and could not believe his happiness.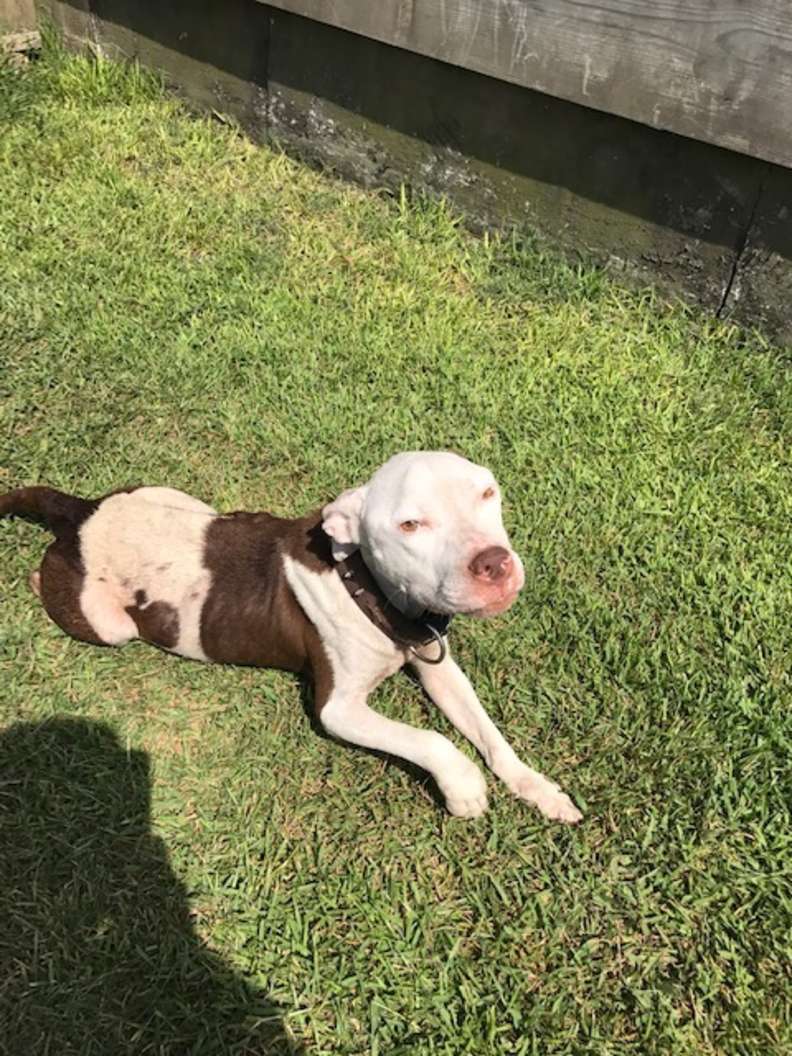 The four-legged guest was given a cot and left for the night. The next morning Lakisha sent a picture of the dog to all the animal search groups in the city and took him to the vet to check for a microchip. However, Poppy didn't have one.
After a while, the dog's owners never showed up, but the family he came into was even happy about it – after all, they were starting to fall in love with this boy. Poppy became friends with their pet dog, and was practically a new member of the family.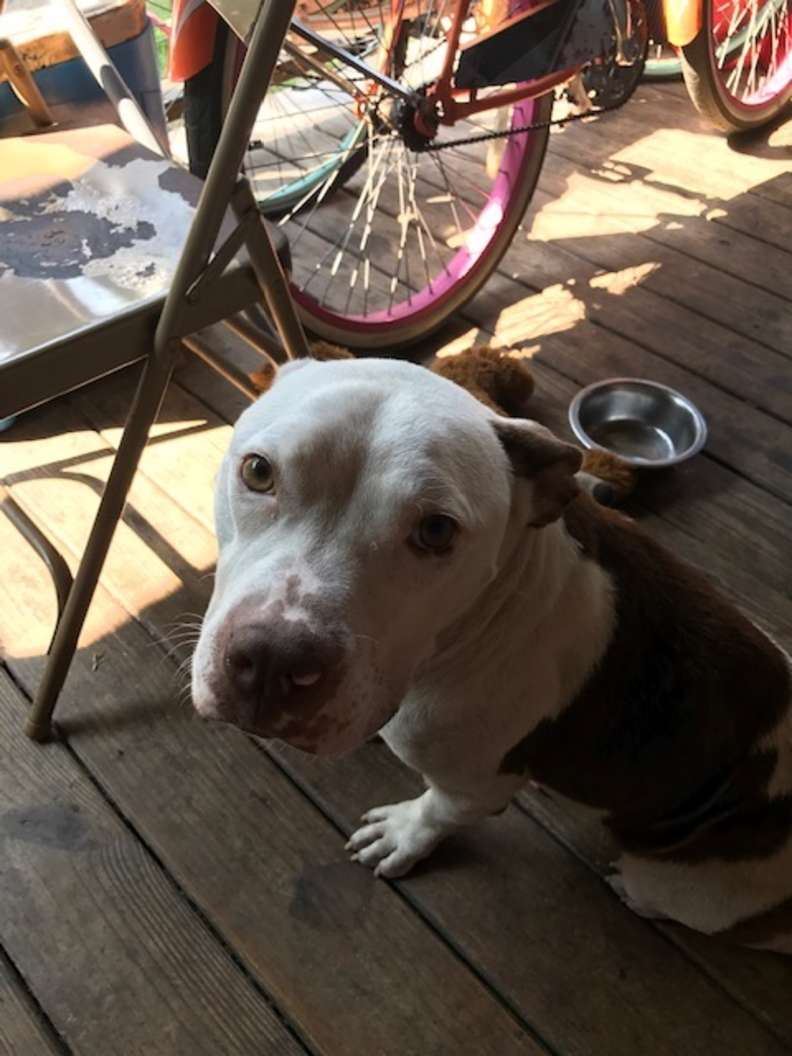 However, after a while, Lakisha got a call from a man who announced himself as Poppy's owner. The family was upset because they were very used to him, but the man is his owner and that's that. But that day the situation turned out in their favor.
When the man came to pick up the dog, it was clear from Poppy's reaction that the owner had treated him terribly. The dog was frightened and huddled on the floor. After talking to the man, Lakisha suggested that Poppy stays with them. The owner agreed – apparently he didn't need the dog that much. But Lakisha's family was happy because Poppy was staying with them forever!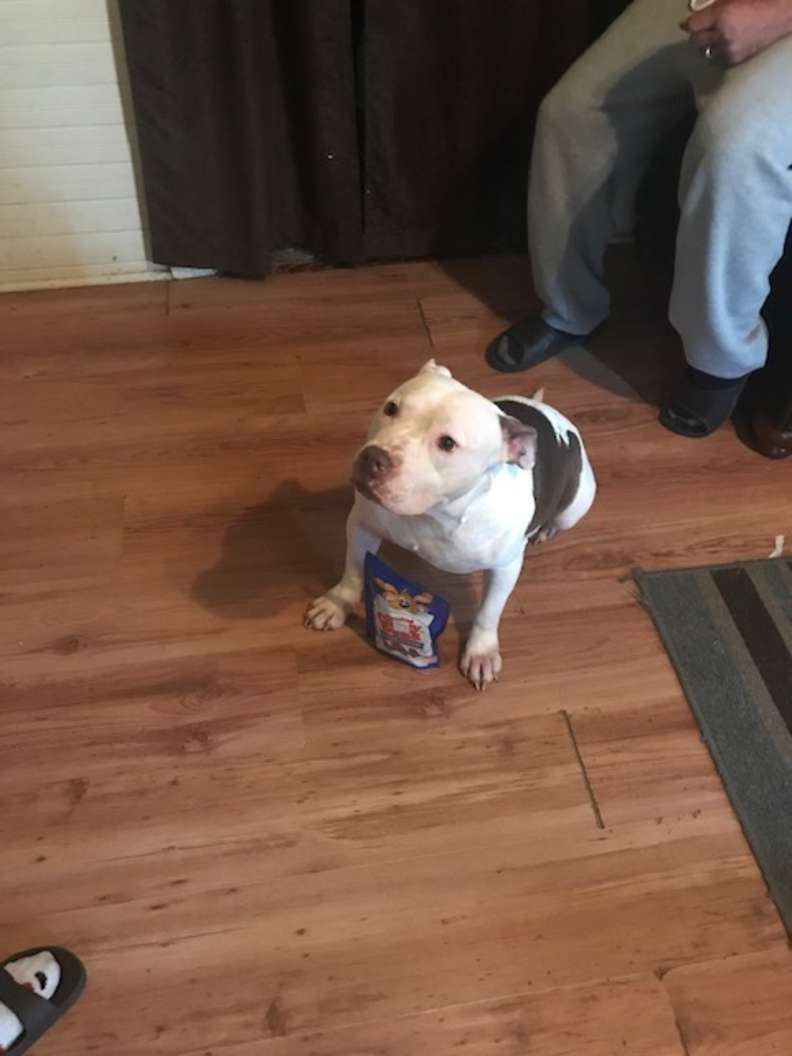 Poppy is now a full member of the Lakisha family. He is a happy dog and is very grateful to his owners for giving him a new life. Thank you to the kind people who rescued him!