A young stray dog wandered into a family's backyard in La Porte, Texas. The shabby and battered dog lay down on the mat by the door.
She lay there as if she was waiting for someone, trying to ask for help. And it wasn't for nothing. When the family noticed the dog, they brought her food and water and immediately contacted local animal rescuers.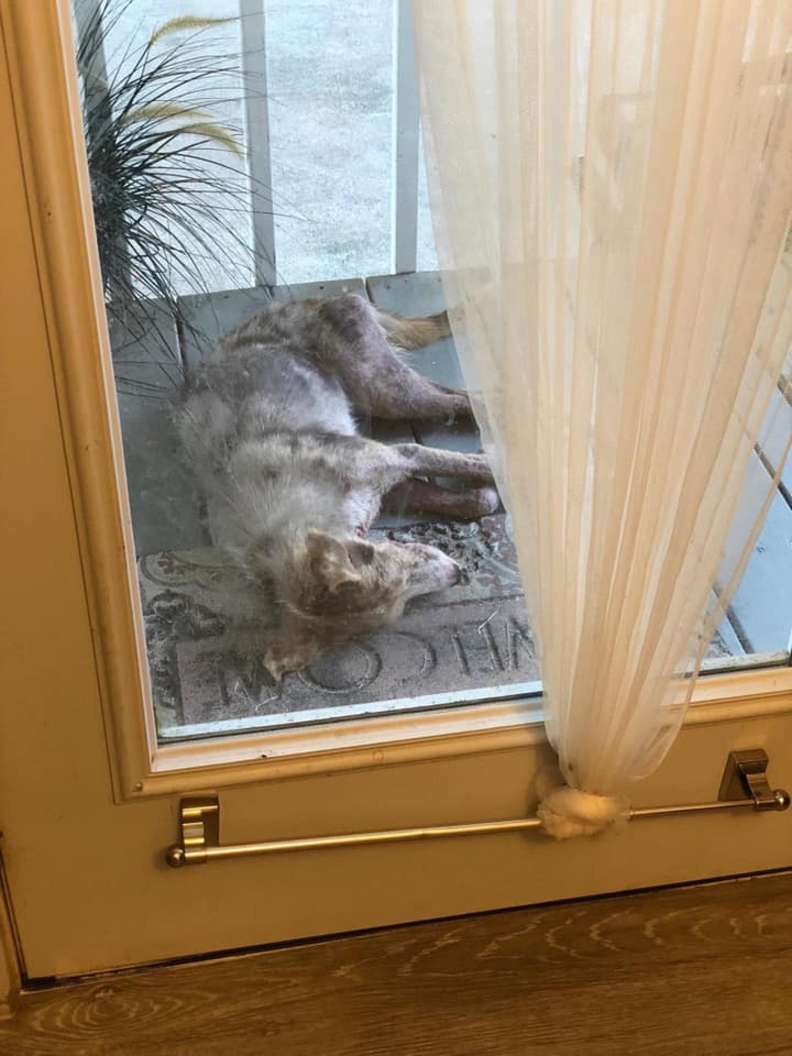 A volunteer named Courtney responded to the people's request. Seeing the condition of the dog, the woman could not stand it and immediately came to pick it up – all the while the dog was lying on the mat by the door.
"She must have been ready to be rescued," she added, "because although she was scared, it was very easy to gain her trust and get her to safety."
The woman named her dog Lila and immediately took her in and set about restoring her to health. Veterinarians determined that Lila was an Australian Shepherd puppy and was about 5 or 6 months old. She was suffering from a severe form of scabies, so she had lost a lot of hair.
"When I first got there she was a little skittish but once I let her smell me she let me pet her and immediately started licking my face," Crenshaw told The Dodo. "She would not walk on a leash, so I just picked her up and got her in my car and we headed home."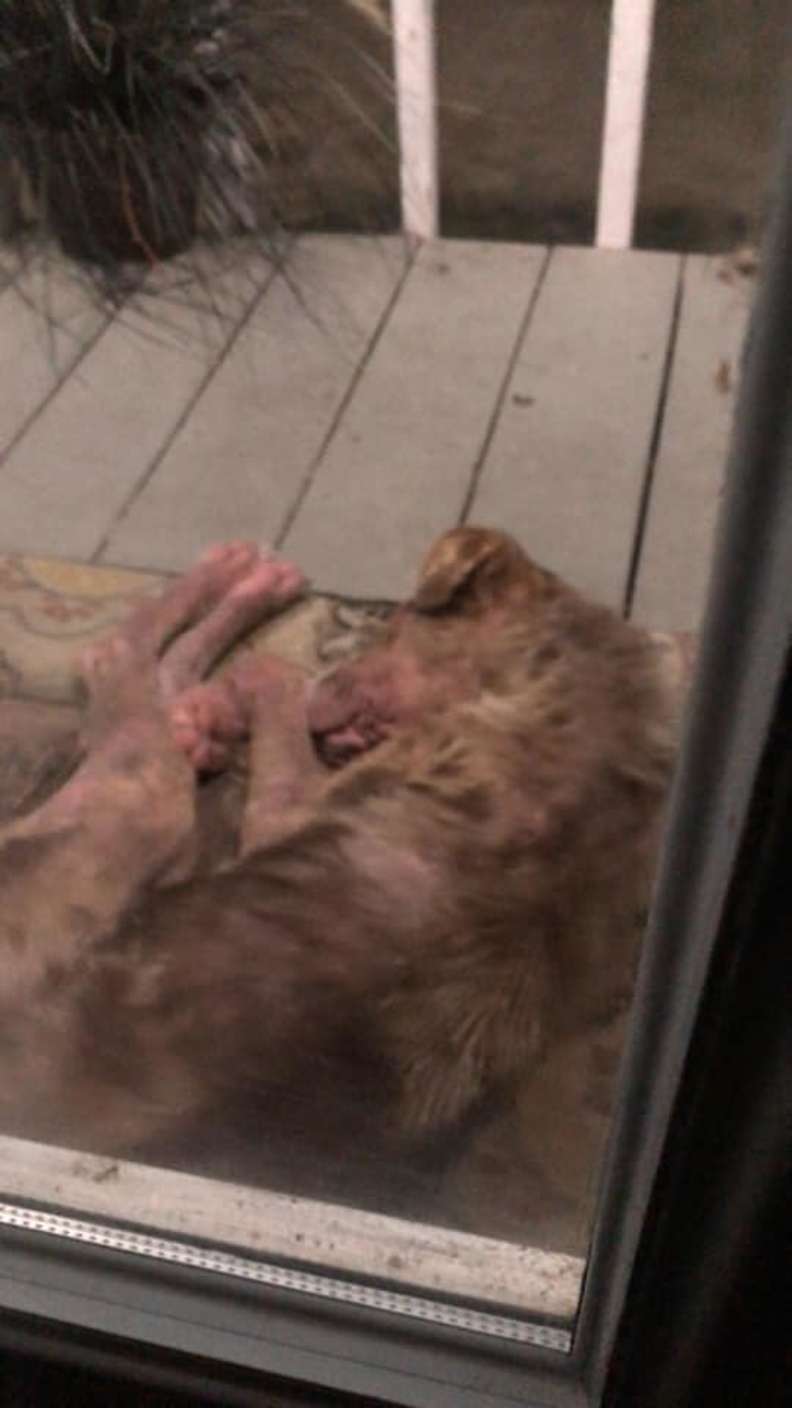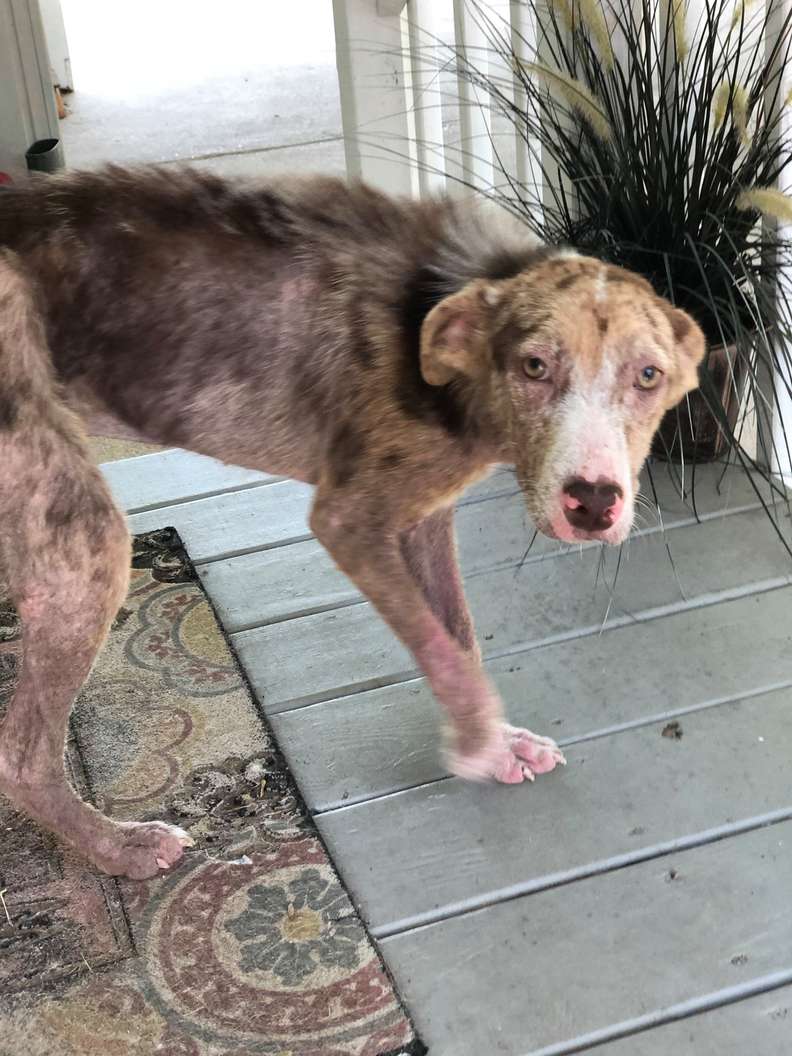 "She loves back scratches and belly rubs, but more than anything she is loving food. Once she is feeling better and a little more decompressed she will be up for adoption," Crenshaw said.
Now all the bad things are behind her – Lila is with a loving foster caregiver who takes excellent care of her every day and treats her damaged skin. She is always fed, loved, and very grateful to the people who didn't leave her in trouble. When the time comes, permanent owners will be found for Lila. Be happy, little one!