When Connor was born, the family's dog, Lucy, welcomed him with love. As Connor grew up, he and Lucy became inseparable friends.
Lucy, a Golden Retriever, had one thing in common – watching the cars and trucks go by out the window. When Connor was old enough the dog decided to introduce the little owner to his hobby!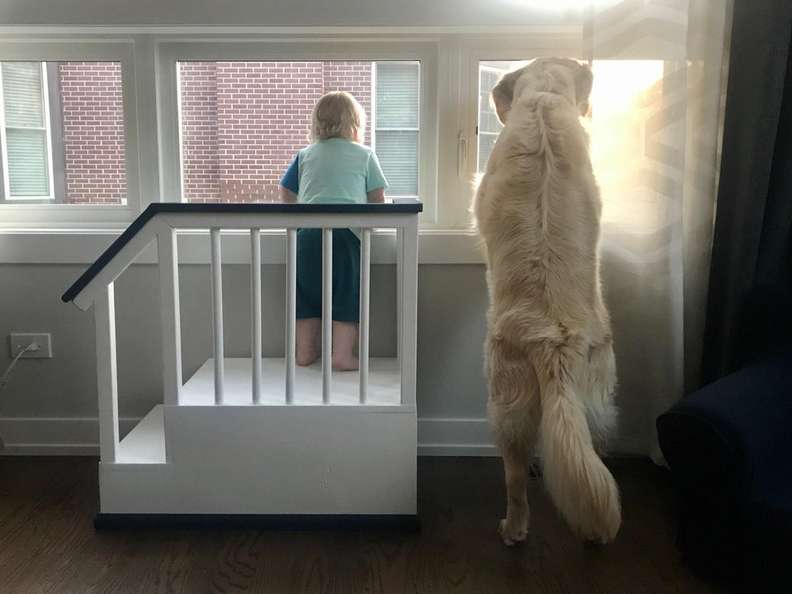 The boy also fell in love with watching cars from the window – although he's still too short to reach out the window and look at cars when he wants to. Because of this, the boy's father came up with a solution – a mini ladder.
Dad bought the necessary materials, and with his own hands made a mini ladder for his son, which has a great view of the road. Little Connor quickly learned how to use it, and that same day he and Lucy were able to watch the cars together from almost the same height.
Lucy, herself is happy to share her favorite viewing spot with her little owner because this way she gets to spend even more time with him!